My Wonder Pet Lover of a Teacher
January 4, 2011
Click-CLACK, Click-CLACK, Click-CLACK, Click-CLACK! Every kid in school knows that that noise means that they need to shut up and be good because a teacher was coming. But at the beginning of science class every morning during my 6th grade year at Benjamin Tasker Middle, when I heard that, my spirits would rise just a little bit. Because it meant that my science teacher was coming to start the class, always with a smile on her face. For I had the always cheerful and helpful, Mrs. Kelly Bell.



During her time at Tasker, Mrs. Bell was very involved in school activities. Mrs. Bell was the sponsor for the Recycling Team which helped the environment AND help our school earn a little cash. She was also one of the sponsors for the Science Bowl, an academic club that both prepared its members for the Science Bowl tournament and broadened their knowledge of science. I was lucky enough to experience both at some point and witness her passion for what she does. Surely, Mrs. Bell was very important to the school.



Mrs. Bell was not just about the schoolwork, but she was also just a fun person to be around. Mrs. Bell was always making up new games that helped us learn in new ways that were fun. Like when she decided to make our study guide for a test into a game of jeopardy. Or the time when she named the parts of a catfish as she dissected it in front of the class. Mrs. Bell was also serious about us learning and comprehending things, though. She always made sure we understood that we were learning and was always one to tell us new things and insights about life.



But I think the best thing about Mrs. Bell was the fact that she was just a fun teacher. She was humorous and would joke around with us. Not to mention she teased us whenever she could. And whenever the phone rang, as childish as it may seem, we would always sing the "The phone…the phone is RINGing" tune from the TV show, Wonder Pets. But whenever we misbehaved, she would always make us recite her favorite quote that was always on the board, "Weakness is the weak man's imitation of strength".





Well, now you almost know my Mrs. Bell as well as I do. But, sadly, Mrs. Bell does not teach at Benjamin Tasker anymore. Though I am not sure what happened, I'm pretty sure she has a good reason for it. And this is Alexis signing off, saying that I am honored to have had Mrs. Kelly Bell as a science teacher :).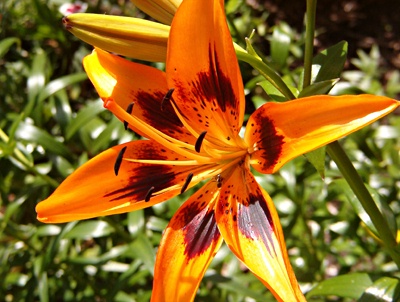 © Terrin C., Humboldt, IA