"The Scott Michaels!"
March 11, 2010
The feeling of intimidation, pressure, and fear took over as I stepped, kicked, stepped, and touched. I thought, you know, it'll be ok. Just try and listen to the music; feel the timing. The choreographer, Scott Michaels, has been working with my fellow company members and me for three years now. I didn't want him to think I couldn't keep up! And managing to keep up with the dance steps, I followed the short rhythms with my body. Up until the sashay, and leap, that is. The dance classes I took seven years ago weren't kicking in the way I had hoped.
All I wanted was to impress Scott, but it wasn't so simple. My first year performing with the company it seemed like he didn't even know my name…
That was, until this year when he pulled me aside to help me with minor dance steps I just wasn't getting. He helped me feel confident in the way I presented myself on stage. Later this year, he selected me to be the lead in the musical number was directing. It was apparent at that point he saw something in me. It didn't matter to "who I was," but how I expressed the dance steps in my own way. Scott saw the passion and drive that I had for learning. He saw it in my dancing and he saw it just as much in my patience and determination.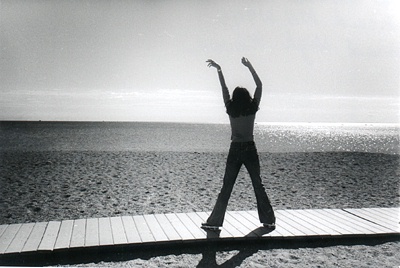 © Colleen F., Marblehead, MA