A Teachers Touch
March 11, 2010
A Teachers Touch


A new year begins with new teachers, schedules, and classmates. It was fall 2009 of my senior year at Arrowhead High School when I walked into Mrs. Carnell's class. She teaches English classes at North and South campuses: at Arrowhead we have 9th -10th graders at South and 11th -12th at North campus. I was enrolled in her Advanced Composition course that's offered at North campus. As fellow peers spread word about teachers they love to the teachers they hate, Mrs. Carnell remained a mystery to me. So I walked into Advanced Composition unaware of what to expect.

My writing skills have never been a strength. So I knew taking an advanced course meant enduring a heavy work load and challenging my writing capabilities.
Mrs. Carnell takes everyone under her wing like they're her own child. Being a mother of three young boys, she can relate to many different levels of learners. She made it a point r to help the strong writers excel, and to help the weaker writers find inspirations to bring out the writer in them. Being one of the weak, she me guided along, especially on my college essay.

My college essay took many attempts to achieve perfection, but she never gave me the option of quitting on it. She found interest in my voice I was creating in my paper. I have many aspirations in life after college, and she helped me creativity express those in the essay. Not only did I get accepted to the school of choice, but I also found a confidence in my own piece of writing.

Mrs. Carnell touched my life through my experience in her class, and I will continue to show gratitude for her as a teacher. Advanced Composition was a challenge, one I needed to endure before stepping out of Arrowhead. I found my voice in writing that I always had, but it was Mrs. Carnell who helped me find and express it. I hope many more students at Arrowhead will share the same respect for her as I do because I know she will continue to help Arrowhead kids reach their full potential.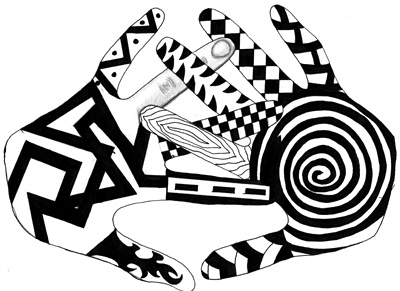 © Sarah F., Naples, FL