Jason Frausto
March 11, 2010
"Come on!" is the famous phrase used countless times throughout the day by Jason Frausto, my tennis coach. Whether it is on the court or in a text about lesson times, Jason shows his enthusiasm. This man is incredibly knowledgeable about tennis. Not only that, he is also passionate and wants his students to rip it when hitting on his court.
The first time I met Jason was in a group hitting lesson and he tells me now, he thought I was a lost cause. I had no motivation to improve; I just hit to hit. He has helped me to become a completely re-defined player by having me alter little things at a time, not over-whelming me with the million things I need to change. Because of him, I can finally serve!
Every Sunday my sister and I look forward to our five o'clock lesson. An ordinary lesson includes the basics strokes, along with laughter and random chats. Our conversations have included planning his wedding although he has yet to get engaged, Woodstock, concussions, schools being made into houses, zany costumes, and many more weird topics. Now you see, my sister, Rachel, and I are like two peas in a pod, both sarcastic teenagers who like to give people a hard time. Yet whenever Jason has a cancellation, he calls Rachel and me to fill in the opening.
I am approaching my last tennis season and dream of playing doubles with my sister and hopefully going to state (which is a long shot). Jason understands my aspiration and has endeavored to help me break habits to assist my improvement.
Jason Frausto is a spectacular tennis coach and person. His eagerness and commitment to his students define why he should be the Educator of the Year. A coach like Jason can truly change the game.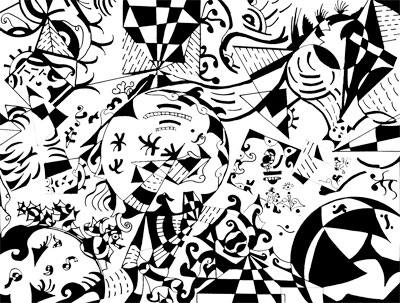 © Jennifer K., Richmond, CA