Juli Goder-Larson - Arabian Horse Trainer
March 10, 2010
The first time I met Juli Goder- Larson, I was awed by how much knowledge she possesses. I wanted to learn everything I could from her about horses. She could be described as having forgotten more about horses than most people ever knew.
As I continued to spend time with Juli, not only did I learn about horses, but I also learned about myself and life. She made me believe in my dreams and she taught me to never give up on my goals, even when they seemed impossible. She pushed me to give 110% every ride and improved who I am as a person through, dedication and commitment.

She is a legend around the industry and a mentor to many. She became influential in my life. Originally, she started as my horse trainer, but our relationship grew into so much more than that. She is like a second mother and she is always there to offer me advice. She helps me with school, my friends, and my family. When my parents aren't able to take me to shows, Juli lets me tag along with her so I am still able to go.

In 2006, I was qualified for two of my three classes for nationals. It came down to needing to get a top five or better at Regionals to qualify for the third class. At Region X, I had a bad pattern. At Region XI, I had a bad pattern. I wasn't going to get to ride in three classes at nationals. And when I was crying in the dressing room, Juli was the first person to come in and tell me it was okay. She reminded me there was always next year. For the next year, she made me a better rider. And not only did I qualify in all three classes for nationals, but I was top ten in the nation in all three.

Every time I ride, Juli pushes me to try harder. She tries to make every ride better than the last. She instills confidence in me I never had before. Juli helps me to learn to treat my parents with more respect and kindness, and to be a better person in general. She helps me to never ever give up on anything because if you want it badly enough there's a way to make it happen. She's taught me so much more than just how to ride a horse. Juli Goder-Larson: My trainer. My mentor. My hero.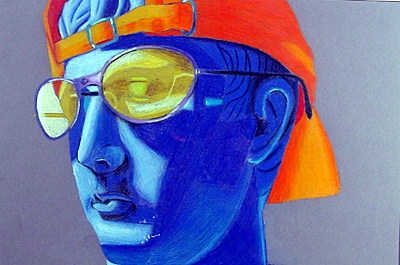 © Elizabeth C., Spartanburg, SC