encouragement
March 9, 2010
Encouragement


"But what if I don't like her?" That's what we said when we found out about the new teacher. Summer was almost over, and I was going into fourth grade at Valley View. As I looked through my class list I loved my class. It was great. I had all my friends and people that I had not seen in a while. There was just one thing; I was going to have the new teacher. This was her first year at Valley View, and I hadn't heard much about her. Part of me was a little anxious to meet her and the other part was nervous. I had no idea what to expect. There was this nervous and excited feeling in my stomach like right when you're about to go on a roller coaster. All that was going through my mind was what's going to happen, what if she doesn't like me, what if I don't like her?

When the first day of school came I was so anxious to meet her. Butterflies fluttered in my stomach. I had my supplies and was ready for school. When I walked into my classroom I looked around for my new teacher. The room was buzzing with a mix of voices. When you looked around you saw kids hugging after not seeing each other for a whole summer. The room was decorated with bright colors and a big bookshelf with every good book you could imagine. I noticed there were desks in little pods. As I looked around I saw familiar faces. There were about 30 kids in a crowded room. Then I spotted my teacher. She was very pretty and petite. She had brown, close to black, hair. I started slowly walking over to introduce myself. I crept through a crowd of kids who also wanted to meet her. When I reached her I told her my name and she told me hers. "Miss VanElsacker." I'm not going to lie, when I heard her last name I thought that I would never be able to pronounce it.

Throughout the day Miss VanElsacker showed us around the room and where everything was. She showed us the schedule on the board and pretty much all the regular classroom stuff. We didn't really do any school work, mostly just getting to know everyone. Miss VanElsacker brought in all these different props that represented who she was and what she liked. She brought in an egg slicer that represented her love of cooking. She brought in a few pictures of her family and that showed that she loved to spend time with her family.

The next week of school we started doing some school work. We were writing a story about our favorite thing to do in the summer. I knew right then what I was going to write about swimming. I loved to swim so that just seemed like the perfect thing to write about.

I picked up my fuzzy new freshly sharpened pencil and started to write. I wrote about how my family bought a pool and how I spent almost every day swimming. I had pretty much explained everything that I could about swimming in the summer. When I looked down at my paper it was only 1/3 done. I had to write quite a bit more in order to have my story be well developed.

I was stuck! I couldn't think of anything else to write about. I raised my hand to ask Miss VanElsacker what else I could do. She came over and I read her my story. I had pretty much given up, what else could I write about? My thoughts were stuck, and I couldn't get any more ideas on my paper. There were so many eraser marks on my paper.

Miss VanElsacker told me that all I had to do was branch out on different ideas, keep giving details and elaborating on the different ideas. She kept saying to me that we could make my story better and that it wasn't too late to change it. She also kept encouraging me to keep trying and to never give up on my stories.

I really needed the encouragement and it really helped me. That night when I came home from school my mom asked me how my day was. I told her all about the writer's block and how Miss VanElsacker helped me and encouraged me.

Throughout the year Miss VanElsacker was there whenever I needed help. She was there when I needed a little boost with my writing ideas or just with simple question about anything. Many words can describe why she was my educator of the year, but I think a greater title for this essay would be encouraging educator of the year. Anatole France said that "Nine tenths of education is encouragement." And that is what Miss VanElsacker taught me. She not only taught me the required academics, but she taught me to never give up and that with a little encouragement you can do anything.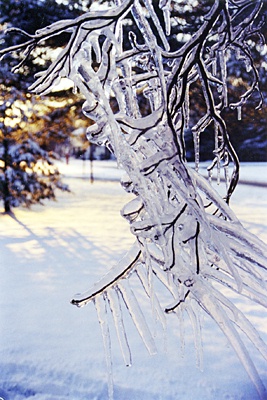 © Robert S., Stoughton, MA