Educator of the year
March 10, 2010
Mr. Conway has many qualities that make up a good teacher and coach. He is hard working, determined, caring, respectful, and helpful. He has all these qualities and many more. He is always making himself available for students to help them out, whether it is after or before school or during his lunch hour.
There have been many occasions where Mr. Conway has helped me in both school and with athletics. During my freshman year, I had Mr. Conway for my algebra class. He did a great job at explaining everything not only to me, but also to the whole class. He was easy to talk to and I felt comfortable asking or talking about anything to him. He went out of his way to make sure students understood what he was teaching.
During the first semester of my junior year, I was preparing for the ACT. Mr. Conway had a good reputation for helping kids get a good score, not only on the math but on all parts of the test. I had already taken the test once, and after going to see Mr. Conway, I went up three test scores. Everyday for about a month or two I would go to get help from him before and after school. Also in athletics, Mr. Conway would get up 6 a.m. and open up the gym for me so I could better my game. He did this from my freshman, all the way up to my senior, year. I wouldn't be the player that I am today if it wasn't for Mr. Conway. He has helped me in every way possible and I think that he is more than deserving of this award.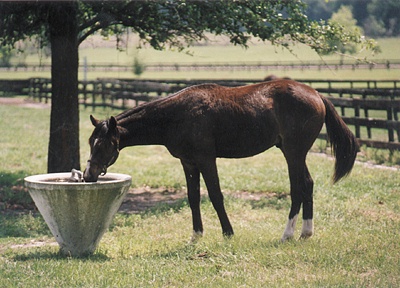 © Ashely K., New Port Richey, FL