Educator of the Year
December 14, 2009
Educator of the Year Essay


Candidate: Mrs. Holland
Former Cleburne (Smith) Middle School teacher


Out of all my classes I was in 7th grade year my favorite class of the day was Mrs. Holland's Adv. English. English was never really my favorite subject and still isn't today even though I enjoy writing. I never liked English class because of all the rules like; if you wrote something it had to have correct punctuation and sentence structure, grammar, etc. Well, I enjoyed Mrs. Holland's English class the most because she made writing fun even with the rules. In Mrs. Holland's class I and the other students learned how to think about writing, literary terms and rules of writing from a whole other perspective.
Writing is not that appealing to most people, especially kids. It takes time, challenges your brain, stresses you out when you have writer's block, and especially in school when you're required to expound and write a four page essay on a open-ended, one sentence writing prompt. Why was Mrs. Holland's class fun though? Because she taught differently than the other English teacher's I've had over the years. Instead of trying to enforce students to write with correct punctuation, grammar, and structure from the beginning, she tried to enforce students to use their imagination, and write without planning before how the paper will look and be structured. The beauty of this style of writing she taught is that all of your thoughts end up on the paper, and when your done writing you go back and narrow down those thoughts, and revise, and correct grammar issues or punctuation and sentence structure. By not planning your paper and setting its expectations before it is written, thoughts and ideas stand out and show themselves in your writing that might not have been in the "floor-plans" for your paper.
Mrs. Holland really influenced the way I right stories and papers in school, I think she made English fun and more enjoyable than I would have imagined. Other than her English class, Mrs. Holland is one of the nicest persons I've ever met, and she always had a big smile on her face and she always knew how to make someone smile. I only knew Mrs. Holland as a teacher for one school year, but she is the type of person you can trust and go to for advice and comfort anytime. She really taught me and my classmates well, and she set us up for our future papers and English assignments in the school years to come with a new way to think and write. If I met Mrs. Holland today, no matter where I was at the time, I would thank her for teaching me because she really made an influence on my life, in school and out of school.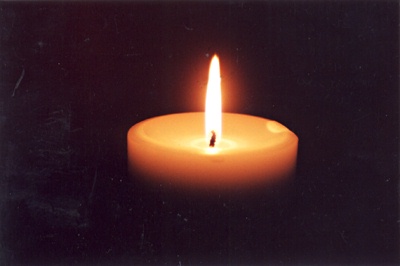 © Ashley D., Philadelphia, PA