Keith Davis, Band, Cleburne High
MAG
December 14, 2009
One thing I learned in high school was the art of jazz. This laid-back music will take control of you and mesmerize you with trumpet and saxophones blaring while trombones and bass lay down a smooth, groovy rhythm that rappers wish they had. This is an art – not something drawn or written, but rather something that forces its way into your ears and makes you want to put on a zoot suit and find a dance floor.

I've been in band since seventh grade, and when I got to high school there was only one class I knew I'd take: jazz band. It was all I thought it would be: amazing. At first, I wanted to play tenor sax in order to have some solos, but I got over that fast, and I started playing the baritone saxophone simply because that's what was needed.

Our teacher, Keith Davis, is one of the most amazing saxophonists and bass players ever. Every day we would get to class and find our laid-back leader with his saxophone out ready to show off. Though many might complain about playing a single music chart a day, in the end we played it like no other. We've gone from a band that could barely play a simple rock song to being able to play a swing tune that older audience members would probably dance to.

When I was a junior we faced a predicament: our bass player was moving onto college and we needed to a replacement fast. I volunteered – I'd always wanted to learn to play bass guitar. Most teachers would have given me a fingering chart and a list of scales and told me to learn them. Mr. Davis did something odd: he took me to our practice area, hooked me up to an amp, and put a piece of music in front of me. Instead of bringing a fingering chart, he brought his bass. Instead of leaving me there to learn by myself, he sat next to me and showed me every move and fingering with precision. We stayed in that room for a couple of hours. He never got angry when I didn't get it right away. He was at home teaching these instruments. He taught me everything from a simple E to a complex octave G to bottom octave B on the A string in a single sweep. He taught me how to strum, slap, pop, and pluck the strings like a pro. By the end of the week, I had gone from reading only treble clef on a saxophone to reading bass clef like it was child's play, and plucking a bass guitar like I'd learned it years ago.

What has this man brought to the community and the school? He gave us a band that brings a sacred art to life. He sends us racing to elementary schools in the cold and the rain to play jazz and Christmas songs to brighten the kids' days. He helps us make the annual pageant almost bearable with our epic renditions of simple songs. He inspires us to return to our middle school to show the kids that band isn't boring, and we have more fun than a fraternity member who just turned 21. He shows us the value of giving free community concerts in the park, simply to entertain those who walk by or love jazz as much as we do.

Cleburne High School is blessed to have a teacher like no other in Mr. Davis. He walks among us and graces us with his skills. He can play a saxophone solo and slap a bass like he was born with an instrument in his hand. He helped a band that was in need and taught us things that no one else could have. He took a fairly terrible little band that wished to play jazz and made us an orchestra that brings music to life.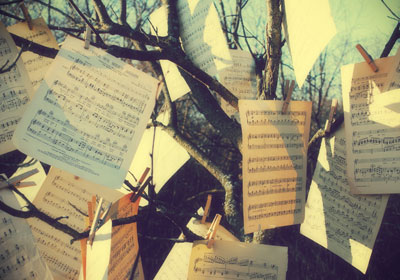 © Olivia E., Alto, MI