The Best Teacher
October 28, 2009
"Life is but a walking shadow, a poor player who struts and frets his hour upon the stage, and then he is heard no more. It is a tale told by an idiot full of sound and fury signifying nothing." "Does anyone know where that quote comes from?" asked my new English teacher. My hand shot up in the air and when I was called upon I replied "That is from Shakespeare's Macbeth."
This is how my first day in English at American Renaissance Middle School started with Jill Hartle.
Mrs. Hartle was an odd character thus making her my favorite teacher. She voiced her opinions whether you liked or not. Some may call her teaching methods eccentric (like making us think for ourselves) but everyone in her classes always enjoyed debating and arguing about things like why we thought that Mark Twain appropriately used satire in the novel Huckleberry Finn or not.
Mrs. Hartle was very caring and loving even though she had a strict devilish demeanor. She always smelled like sunscreen and sunflowers. She was quite pale. Her daily "uniform" consisted of a T-shirt that usually had something to do with Shakespeare printed on it, Jeans, Flip Flops, and a Black or Red cardigan.
Mrs. Hartle would go on daily rants about any and everything like the economy, stupid people, Teenage whores, anything controversial, and her favorite subject politics. I remember this topic she gave us to write about it was "Would the world be better if the Bible was never written." I was the only person in the class to say "Yes." Needless to say I made a 100% on that paper.
Writing and debating were what made English class special. Mrs. Hartle knew how to get a lethargic class room fuming just by uttering a few words. She showed us how to be ourselves and to stick up for what believe in. That is why Jill-Irwin Hartle is and will always be my favorite Teacher.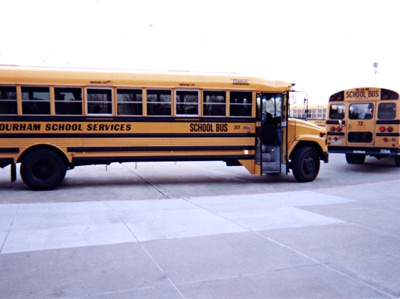 © Blake B., Highland Village, TX