Barb Fassbender, Guidance Counselor
MAG
September 27, 2009
What most people think of as a teacher is very different from my definition. I believe that a teacher is one who gives time to help and educate, but is not necessarily paid. This can include friends, peers, parents, even the cashier at the grocery store. The person I have learned the most from is not a teacher but my guidance counselor, Mrs. Barb Fassbender. Standing at five feet with an easygoing voice and a warm, welcoming tone, she teaches invaluable life lessons through example. The three most important ideas she's taught me are forgiveness, telling people what they mean to you, and doing anything you set your mind to. Mrs. Fassbender is the most informative, valuable teacher I have ever had.

Forgiveness is the first, most important life lesson. It does not matter what another has done – what matters is how you get past the incident and move on. My first day at Waunakee High, I was infuriated. My parents had decided to pick up the entire family and move from Oshkosh to Waunakee because my father disliked his job.

As a student at Oshkosh North High School, I had friends, excellent teachers, plans for the future, and a spot on the varsity soccer team. However, my parents didn't care and dragged me across the state to live in Waunakee. When we visited the high school we were greeted with spurious looks of empathy and ­directed to the guidance office. As my parents and Mrs. Fassbender shared a handshake, I dropped into a chair and folded my arms menacingly. After watching me sulk, Mrs. Fassbender, probably out of frustration, asked what I would rather be doing. I snapped, "Well, I would rather not be here." This did not deter her. She replied, "Well – you are here, you might as well make the most of it," and then proceeded to discuss transfer credits with my parents.

I grumbled and moaned during this meeting, throwing the occasional dirty look in Mrs. Fassbender's direction. However, when September came, she was as pleasant and helpful as ever. It took me a few months, but I figured out that she is very kind-hearted. She forgave me for being so ungrateful during our first few encounters. I appreciated her forgiveness and took it willingly.

Had Mrs. Fassbender not forgiven me, I never would have gotten past my anger over the move. I couldn't grasp why my parents had moved and ruined (what seemed like) my entire life, and I wondered how I could move on and enjoy my last few years of high school. Thanks to her forgiveness, I was able to learn how to forgive and move on with high school.

Once I stopped trying to get even with my parents, I felt as though a huge weight had been lifted and I was indebted to Mrs. Fassbender. I wondered what else she had to teach me. Like a hungry dog hunting for a solid meal, I paid more attention to what she had to say. The second lesson I discovered was once again taught through her actions. That year, I ran the student/staff book club stand for our school librarian. After a morning's worth of frustration, I saw Mrs. Fassbender. She signed up, paused, and said, "Give me a hug." I thought this odd but did it anyway. I asked, "What was that for?" She replied simply, "I haven't seen you all summer." I stood there and realized it was just an unspoken way of saying, I missed you and look forward to seeing you more this school year. I felt great for the rest of the day and grew to understand what she meant when she said, "Tell people what they mean to you."

A year after arriving in Waunakee, I was still sure my last two years of high school were going to be as unpleasant as a root canal. Mrs. Fassbender sensed my dislike of Waunakee and encouraged me to get involved in her peer tutor program. Starting out as a terrible teacher, I was put out and discouraged. But Mrs. Fassbender told me I could teach anyone anything – and eventually I believed her. Shortly thereafter, I received positive comments from teachers who had my students in their classes, many of whom had improved substantially. After gaining confidence through this teaching, I told myself I would not emerge from high school socially crippled and set out to find friends.

Junior year, I made two great friends and had a blast. If I could accomplish gaining confidence and making friends simply through willpower, I realized I could accomplish anything. Mrs. Fassbender, once again, teaches through her example. After counseling for a few years, she decided to attend graduate school. As difficult as it was, her willpower told her to take graduate school one day at a time. Her hard work paid off and she emerged from graduate school a successful, brilliant woman with a hard-earned degree.

Mrs. Fassbender is a wealth of information, teaching students to have confidence and respect for themselves and others. If she has not helped anyone else during her career, she has certainly helped me – a new kid who lost sight of the future and didn't know or care what was going to happen next. Through her amazing example and invaluable life lessons, she helped me survive high school. Sometimes, the best teachers emerge from the least likely places.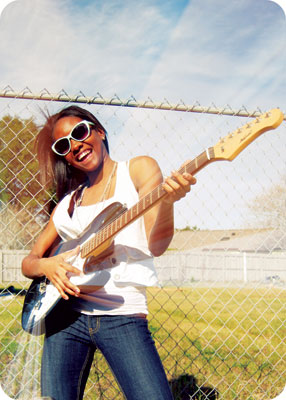 © Kristen S., Orlando, FL