Mr. James Stoneking--History Teacher
April 30, 2009
I don't really know why I rubbed the stone against my cheek, except that it was supposed to bring good luck for the next four years. The first day of freshman year I sat in the back of Mr. Stoneking's history class as he passed the coprolite rock around the room—fossilized dinosaur excrement, as I later found out. He told us we looked like glazed hams and laughed as we jumped when the bell rang.

That was my introduction to the man that would be "directing the historical education" I would require to graduate. Quickly I learned that he wasn't a teacher, he didn't teach anything. He was a self proclaimed sophist, pushing his students reluctantly through battles and deaths and peasant uprisings with questions and well-timed eyebrow movements. In daily lectures, he told the stories of history that seemed to have been forgotten by our textbooks, fascinating accounts of the average person's view of historical events and the impact this had on today's society. Mr. Stoneking chortled with joy when we started studying the samurai because it meant he could bring in his ancient sword collection to show, not that he needed a reason to show us artifacts, his whole room overflowed with flags and fossils and newspaper articles in frames. Then he started filling the hallway.

Outside of class, he lent me books on Teddy Roosevelt and Medieval food and showed me old magazine advertisements that he found for two dollars at a yard sale. Through the artifacts he displays and the enthusiasm with which he explains their origins, I grew more and more interested in the study of history. In class, he mentioned current events and popular music to get his point across, even using other teachers as examples of the leaders of different sides in battles. History has never been more alive than in Mr. Stoneking's classroom.

I've learned something from Mr. Stoneking that can't be taught; a passion for the past. He inspired me to further my historical studies and I now want to pursue a teaching career. I can only hope that students everywhere could be lucky enough to have an educator of the same caliber.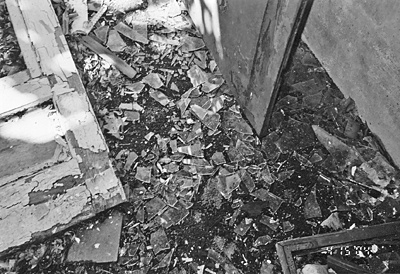 © Gary C., Pequannock, NJ