Teacher Of Hope
April 19, 2009
The reason why my teacher should get the Educator of the year award is that she saves kids from getting took away from their homes and families. She takes kids that no one wants in their class for reasons that only she may know. She helps kids with really bad school problems, emotional problems, and behavior problems.
The first reason she helps kids from getting taken away is she makes sure they follow the guide rules of her program by doing what they are suppose to as a student. She has T.A's help watch the kids.
The second reason that their are kids out there that are not really what anyone would want in their class because they may not listen. She will make them listen and make them into good all year around students if it would kill her.
The third reason is that most of the students in her class have trouble going to school I being one of them. For those who have trouble with being there at school she trys to brake the cycle that was made. For those with emotional problems she will help you with what is needed again I am one of those. The kids with a emotional problems are afraid to get to know one neither so she helps with that problem and makes that easier for the kids. Also the kids that no one really likes because they first come off as bullies when they are really not. She teaches them how to change slowly but surely and they will and sometimes they won't. The kids are not the bad when it comes down to it. She knows where to start with each kid and where to end.
Finally, She makes a big part of the schooling easier as they go. And there are kids that go by their own code but she will help them brake it.
I know she is a good teacher because she is the one who can deal with the kids no one would want to but their parents.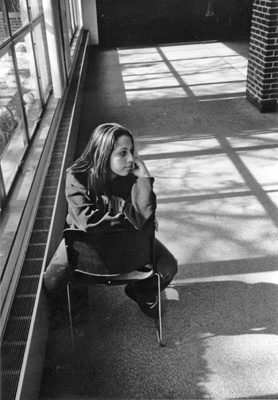 © Leighann E., Westport, MA