Actress Rose Siggins
April 24, 2015
At first glance, Rose Siggins would seem like a normal mother with a disability- a true inspiration to people around the world. But her character "Legless Suzy" tells a different story. With the fourth season of American Horror Story setting the new FX ratings, it has become one of America's biggest tv shows bringing in millions of viewers. Still, after the season has ended Siggins keeps a respectable ego and an effusive personality.
Q1:How'd you get into working with American Horror Story?
A: LA casting found me on Facebook. Asked if I wanted to be apart of AHS FREAKSHOW, how could I pass up working with an amazing cast.

Q2:From the beginning, how did it feel to score your role?
A: I felt lucky from the beginning. Everyone had to audition for their parts. I was just given my role.

Q3:Growing up,did you ever see yourself on such a huge successful show?
A: I never imagined myself on a big show like AHS. I have never acted before this show. So, Ryan Mutphy took a chance on me.

Q4:What was it like working on the set?
A:It was amazing to be there. Both my kids came with me to New Orleans to film for 6 months. It was unbelievable to be with so many great actors. Everyone is really nice and fun to work with on set.

Q5:What did it feel like seeing yourself on Television?
A:It was really cool to watch myself act on TV.

Q6:What was your favorite part about working with cast members like Evan Peters?
A:Evan is a fun guy. He has a bad habit of tapping his foot with nervous energy. Drove me crazy. I would smack his foot to tell him to stop. We made a joke about it before every scene.

Q7:What was it like being away from home for so long yet living a dream at the same time?
A:I recently have gone through a divorce so it's just me raising both kids. We were all there together. But we missed our friends back home.

Q8:If there is one place in Pueblo that you missed while away,where was it?
A: I missed Passkey. No where in New Orleans could you find a good sausage sandwich. Lol

Q9:What was your favorite part about filming American Horror Story Freakshow? A:My favorite part was episode 4. Working with Wes Bently who played Edward Mordrake. Also, working with Kathy Bates.

Q10:If you weren't acting in AHS what would' ve you been doing instead?
A:Probably working in automotive somewhere in Pueblo

Q11:Can we see you on anything else in the future?
A:I'm not out looking for roles. I'm attending Comic Cons all over the U.S..

Q12:If you could sum up your whole AHS experience in just three words what would that be?
A: A bucket list opportunity! (Oops. 4 words)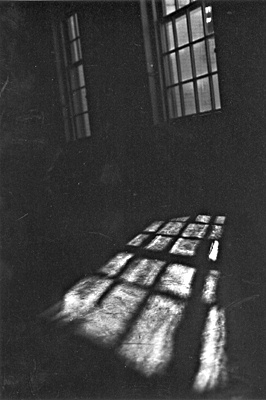 © Mary A., Fullerton, CA