Interview with Author Lauren Oliver
October 4, 2013
Born Laura Schecter in 1982, Lauren Oliver is best known for her young adult books including the Delirium trilogy and Before I Fall. She has also written Liesl and Po and The Spindlers, which are middle grade novels

What inspired you to start writing?
I wanted to spend more time in the worlds of books that I loved. Writing was a way to do that.

What is your favorite book that you have written?
That's so hard to pick! I do have a very special connection with Liesl & Po though, it helped me through a hard time.

Did any authors or books inspire you?
I'm constantly inspired by new authors that I find. There's such an enormous wealth of talent out there, and I'm always in awe of it!

How do you overcome writer's block?
It's really about building the discipline to write every day, even when you don't want to.

What do you do in your spare time?
I cook, I read, I go running with my puppy!

Do you have any ideas for new books?
Always! I'm constantly working on something.

What is your favorite age group to write for?
I really love writing for all age groups, I've had just as much fun writing for adults as I have writing my middle grade novels.

What is your writing process?
I write 1000-1500 words every day, no matter what!

Do you have a favorite character?
I really love Bundle from Liesl & Po. He's a ghost pet, with all the best parts of cats and dogs! He's the cutest.

Do you have any advice for aspiring writers?
Read as much as possible, and write every day.

Where do you get most of your ideas?
I find inspiration everywhere. In the news, in art, talking to my friends... you never know where inspiration will come from!

Do you listen to music while you write, if so what do you listen to?
I actually don't! I like to work in silence.

When did you know you wanted to be a writer?
Writing was always a part of my life, but I think I decided to try it professionally when I was in college.

What were you like as a teen?
I was, like many teenagers, a lot of contradictions in one package.

How long does it normally take you write one of your books?
About eight months, but it depends on the book!

What's your favorite genre?
I don't know if I could pick one! I like reading very broadly.

Where do you like to write?
In the sun room of my new house!

If you could spend one day doing anything what would you do?
Hanging out with friends on a beautiful beach somewhere!

What is a typical day like for you?
I get up in the morning, write for a few hours, go for a run, eat some lunch, write for more hours, and then meet friends for dinner. I have a pretty sweet life! But in reality I'm often traveling and struggling to do work in an airport while juggling a computer and luggage (lots of luggage).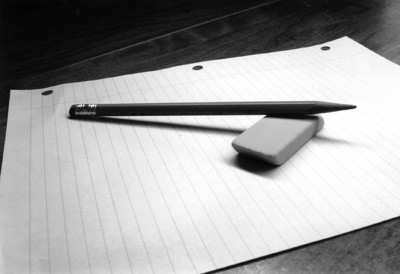 © Michael H., Mildford, CT