Actress/Singer Coco Jones
June 8, 2012
14-year-old Coco Jones is about to make her film debut in the newest Disney Channel Original Movie, Let It Shine. The DCOM is slated to premiere on June 15, 2012. I recently interviewed Coco about the movie, her character and some new projects she's working on.

Rachel – What is your upcoming DCOM, Let It Shine, about?

Coco Jones – The movie is a modern day teenage Cyrano de Bergerac set in the world of gospel music and hip-hop. One of the characters, Cyrus, is a brilliant undercover rap writer and youth church choir director who finds himself in love with my character, Roxxie. Despite his brilliance, Cyrus has no self-confidence and is too scared to pursue Roxxie. Their other friend, Chris, likes Roxxie too, and has Cyrus continue to write wraps for him only to later reveal that he is the author of the raps that have won Roxxie's heart.

RH – Tell us about your role.

CJ – Roxxie is a hometown girl that made it big. She is a huge Pop Star from Atlanta, Georgia.

RH – How are you like your character?

CJ – Roxxie has two sides, in the beginning of the movie, she is doing and being whatever pleased the people around her. She didn't have a lot of confidence, so she did whatever she could to make everyone else happy. The second side of Roxxie is more like me. Cyrus convinces her to go back to the church where she first started, sing her songs her way, and be happy to be herself. He taught her that if everyone accepts her, then great, and if they didn't, she would still be happy because she didn't have to pretend to be someone else, anymore. I love that confident side of Roxxie because she's just like me.

RH – What was it like working with Tyler and Trevor and the other cast members?

CJ – Everyone was wonderful to work alongside. Tyler has done so much, he really taught me so much on and off the set. Trevor was not only a fabulous dancer in the movie, but he is also a great singer. All three of us worked very hard at making the story very believable and entertaining for everyone.

RH – What was the craziest thing that happened while filming?

CJ – I had been begging my mom for the past two years to let me wear heels, but she always said no. Roxxie not only wore heels, but she had to dance in them. I had to learn to walk and dance in heels and at the end of the day my feet were so sore. I had to soak my feet the first few days. I had no idea that wearing heels could hurt so much! Eventually I got used to it, but I would still stumble a little every now and then.


RH – What was your favorite part of filming?

CJ – Honestly, just being a part of everything.  I will never forget how many auditions I had, how hard I worked to get here.  I honestly appreciated everything there and I won't forget anything about it. The fittings, rehearsals, actual taping, music recordings, promotions; it was all a dream come true for me.

RH – How did recording songs for the soundtrack differ from recording your own personal music?

CJ – It wasn't that different. When I record a song, I think of places or events in my life while I sing that help me create the emotion in my music. With the movie it was exactly the same--- I just thought of the events that Roxxie was going through and let that emotion come out in the songs.

RH – What's your favorite song from the movie?

CJ – I love the song "Let It Shine". It has so much energy, the wardrobe is great, the song is wonderful, and the entire cast is involved. It's definitely the type of song that will make you want to stand up and clap your hands.

RH – What do you think fans reactions will be to the film?

CJ – Let It Shine is truly a movie for everyone. I think parents will be happy with the message teaching kids that "being yourself" is the most important thing, but I also know they will see how important it is to help kids discover their talents. I think kids will learn to believe in themselves and follow their dreams. Roxxie has a really powerful message that is special for the girls: be confident, be true to yourself, and don't change who you are to fit in.

RH – What other projects can fans expect from you in the future?

CJ – They can also expect to hear some new music from me. I have signed my first record deal with Hollywood Records! Of course, I will be touring--- I love to perform! Also look for me on the Disney Channel! I'm currently shooting a guest star role on "Good Luck Charlie".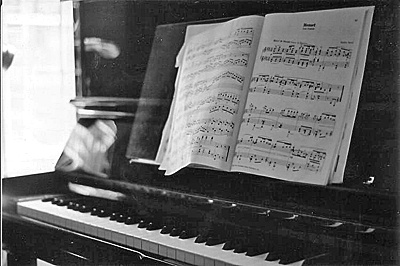 © Amy C., Portland , ME