Flight 3407
April 11, 2009
February 12, 2009 10:43 P.M.
Dear Diary,
Somethings wrong. I can't get to sleep. I know, I know, I can never get to sleep, sleep apnea and all of that, but this is different. Something wrong. Very wrong.
February 13, 2009 12:17 A.M.
Oh my God. I haven't stayed up this late since, well, a sleep over! But I can't get the feeling that something went wrong. Something I can't get out of my head. I have the feeling I won't get much sleep tonight.
3:56 A.M.
Oh my God. I really want to know what's going on! I haven't stayed up this late in like, forever! I hate feelig in the dark. I hope everything's okay. But I have a gut feeling it's not.
9:04 A.M.
Well, I was right. Something was wrong. A plane crashed into a house last night at about 10 at night. In CLARENCE, like 10 miles away! Everyone on the plane died, including a man and a dog who were in the house it crashed into. I was right. I was right the whole time.
4:39 P.M.
My ELA teacher wasn't in school today. He lives in Clarence. They evacuated so he probably won't be back for a couple weeks. No one's aloud near the scene. I guess they have to get the plane out and everything.

But that was a couple months ago. Even now, I still see articles in the newspaper of stories of the crash that changed so many people's lives. A man going to get married to a woman when he died in the crash. People finding out their mothers didn't make it home. Buffalo, New York, is a city known for Niagara Falls in our backyard, 25 feet of snow. (At it's peak. NOT usually. I think I'd die) Dyngus Day, and lots of other useless stuff. And now... Flight 3407, which changed so many's lives and futures in so many ways. Us Buffalonians will never forget February 12, 2009.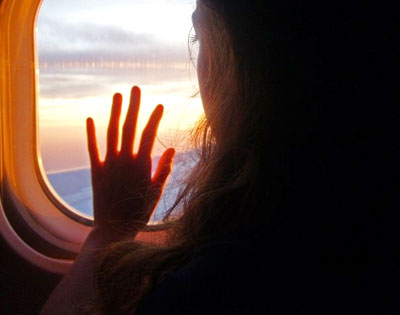 © Megan C., Nashville, TN