The Mirror
April 9, 2009
Morning. I woke up to a shy light, staring at the ceiling.






I felt lonely, already burned out, like crying.
Getting up I yawned, felt jumpy and paranoid at every odd and end sound I heard.


To need, to crave, to have felt fully inside the "her" that I am, when was the last time I felt that great?




"Ok, its back to chasing pavements" I think looking in the mirror.

I don't know who she is, this girl who looks like me. Someone who's justice I could never give thoroughly enough.

An hour goes by; finally, my hair's done. "Ok, try to be optimistic" I smiled, trying to uplift my spirits.

"Oh forget it" I say to myself walking out the door to school. No point in putting on an act for myself. Be honest before you start pretending.

And honestly, I don't want to go back to being the pink elephant in the middle if the room anymore. There, I said it. I said the line females in denial should never think let alone say out loud. I realized I was walking across the street while there was a green light. Whoops, now my main focus is not getting hit by a truck.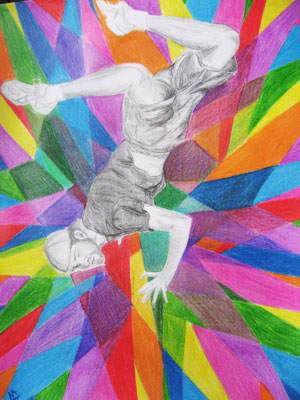 © Carollynn G., Hawthorne, NY