The Life Of Cardi B
April 2, 2018
Do you know Belcalis Almanzar? Also known as Cardi B, she recently Hit number one on the Billboard charts with the newest hit song "Bodak Yellow" (People). Notably, Cardi B is now one of the top Hip-Hop artists of 2018. Although Cardi's life was not always this fabulous in fact she had a rough childhood. However, Cardi B is now happily married and soon releasing a new album (People)!

Cardi's childhood:

Cardi B was born on October 11, 1992 (she's now 26 years old) in Washington Heights, New York City ("Cardi B Biography"). Living in a poor Latino neighborhood, Cardi's parents were not paid much ("Cardi B Biography"). Because of this, Cardi and her sister, Hennessy spent most of her time at their grandparents house in the Bronx and did not see their parents very much ("Cardi B Biography"). Despite Cardi's lack of time spent with her parents, she does look up to her mom and dad ("Cardi B Biography"). In contrast, her mom was the one that introduced her to music ("Cardi B Biography"). Cardi stated, "I always knew I had a passion for music, I was involved in talent shows, plays, and even sang at basketball games." Nonetheless in seventh grade, Cardi moved to the Bronx with her grandparents (Djvlad [HH:MM:SS]). That's where things took a turn for the worst, It was different in the Bronx Cardi explained (Djvlad [HH:MM:SS]). Everyone cursed and "a lot of girls wanted to fight so I fought almost every day (Djvlad [HH:MM:SS])." There was one point in time where Cardi got so out of control she was arrested in eighth grade (Djvlad [HH:MM:SS]). That's when she realized that everyone has these dreams of being a superstar and it will never happen to me, but that was not the case (People).
Teenage/young adult years:

Cardi B and her younger sister Hennessy did not get along throughout middle school and high school (Djvlad [HH:MM:SS]). Therefore, in ninth grade, Cardi's mom got sick of it and kicked Cardi out to live with her boyfriend at the time (Djvlad [HH:MM:SS]). To provide for herself Cardi worked at a local supermarket in the lower Manhattan region ("Cardi B Biography"). Provided that Cardi still didn't keep out of trouble she joined a gang called Bloods at the age of sixteen ("Cardi B Biography"). She also stopped going to high school in her senior year, As you can imagine, Cardi got fired from her job after two years of absences ("Cardi B Biography"). Immediately after this, Cardi picked up a new job exotic dancing in clubs ("Cardi B Biography"). "I became an exotic dancer to escape poverty and domestic violence, having been in an abusive relationship at the time," Cardi declared. After about a year of exotic dancing, Cardi decided to go back to high school (Djvlad [HH:MM:SS]). She finished high school and got accepted into a musical theater and technology school (People). "Dancing saved me from a lot of things, for example, I went back to school when I started dancing! (Djvlad [HH:MM:SS])" in the final analysis she decided not to stay in college so she dropped out and proceeded to exotic dance. First attracting attention on Instagram and Vine in 2013 Cardi discussed her job as an exotic dancer, and was pinned for having a "No filter attitude" which increased her publicity (People). Most small town stars don't blow up quick, with Cardi it was a whole different situation!
Cardis real name:

Cardi B's real name (as I said before) is Belcalis Almanzar, changing your name isn't something new for musicians and even authors these days. You might be thinking, "well how did they get Cardi B out of Belcalis Almanzar?" Well, Belcalis Almanzar was obviously way too complicated knowing that they came from her mom and dad roots which is Trinidadian and Dominican ("Cardi B Biography"). In addition to that Cardi's sister is named Hennessy (the alcohol) so people always called Cardi bardiya (the alcohol) ("Cardi B Biography"). Hennessy is named after a alcohol, although her username on Instagram was @bardiyac and she kept getting kicked out of her Instagram account ("Cardi B Biography"). So she decided to shorten it to Cardi B because it is short and simple, and appropriate ("Cardi B Biography").
Getting Big/Music:

Cardi really rose from Instagram and Love and Hip Hop, which at the time social media was really her thing (Djvlad [HH:MM:SS]). Love and Hip Hop is a reality TV show that broadcasted on channel VH1. Hennessy and Cardi were both in season six of Love and Hip Hop Brooklyn. Later, after season six ended, Cardi was asked to come back for another season. She said no stating, " I really didn't like the drama, I decided to focus more on my music," and that is just what Cardi has been doing (Djvlad [HH:MM:SS]).Breaking up with her abusive boyfriend Tommy, Cardi stated, "I am getting all the negative people and things out of my life (Djvlad [HH:MM:SS])."Cardi now has a new partner; Offset from the Migos, Cardi and Offset AKA Kiari Kendrell Cephus were together for roughly a year and are now engaged (People). Offset proposed at the Power AA's Powerhouse at Wells Fargo Center in Philadelphia (People).

What has really gave Cardi a lot of publicity is her new hit "Bodak Yellow" which got to number one on the top billboard charts and went 3x platinum (People). Not only did Cardi accomplish that but she also broke the record for the first single from a female rapper since 1998 (People). When coming up with this song Cardi said: "I wanted to do something that said, I am in a good place in life right now and I want to stand. (Djvlad [HH:MM:SS])" Fun fact: Cardi wrote this song at 2:00 am in the morning on a plane! "I knew that the song was going to be big, I was just hyped when I recorded it," Cardi said ("Cardi B Biography"). Nowadays, Cardi has been keeping us posted mostly on Instagram and Twitter. Considering that Cardi is a singer, television star, and former dancer she has to be updated on social media hence her 8 million followers on Instagram ("Cardi B Biography"). Cardi has also been featured in a series of magazines including Vogue, Rolling Stones, Elle, etc… ("Cardi B Biography") Also, she was nominated nine times for various B&T hip hop awards, tied with Kendrick Lamar and Dj Khaled (other big artists) ("Cardi B Biography"). Recently, Cardi has a new album dropping in November featuring songs with Cardi and G-eazy, Migos, and more.


Overall, Cardi has had a rough life, but has gotten over almost all of it. Cardi B is a tough woman that has a passionate desire for music and trust me, listen to her music it definitely shows. As Cardi would say, "Follow your dreams but not too hard because you don't want to get lost in them, and what's poppin yo?"
Work Cited:
Djvald. "Cardi B (Full Interview)." youtube, 18 Mar. 2017. Accessed 26 Mar. 2018.
People, The Famous, editor. "Belcalis Almanzar Biography." The Famous People, edited by The Famous People, Famous People, 9 Jan. 2018. Accessed 26 Mar. 2018.
Website, The Biography. "Cardi B Biography." Biography, A&E Television Networks, 26 Mar. 2018. Accessed 26 Mar. 2018.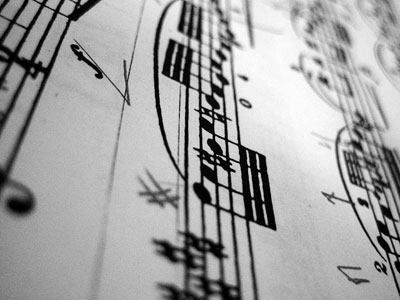 © Kimberly C., Houston, TX