Confusing to All
April 8, 2009
The jokes were gone and the singing and dancing were no more. There would be no more "Grandpa Boogeys (hamburgers)" and no more breakfast fit for a champion before an eight o'clock game. My grandpa was there physically, but mentally he was a vortex that was too deep for even him to explore.
I was old enough to understand why my grandpa had a cloud of confusion mask the face I had known for sixteen years. Every time my parents told me we were going to Cleveland to visit Nana and Grandpa I wondered what the point of the visit was. I knew my grandma would appreciate seeing us and enjoy our presence, but it was like my grandpa was not there. Each time we visited his condition had worsened more than I expected.
Every visit was different, yet there were many similarities. My grandpa would either be in his wheelchair staring without focus or asleep on the bed provided for him in the family room. Towards the end of his hard fought battle, the visits were the same; he was in bed and unaware of anyone's presence. I remember one particular visit early on in the disease in which he had my mother wheel him around the house in his wheelchair. He thought my mother was an old friend of his and that they were at a train station. He kept saying things like, "Do you see that over there?" and "Let's sit over here," as if the home had been transformed into a train and he was the only one who had acknowledged it. Actions like this, although involuntary, embarrassed me. I knew he had no control or even acknowledgement of what was happening, but I still felt out of place and ashamed.

After that visit the thought of my shame toward him was all I thought of at every visit. During the last few weeks of his life I finally saw how cruel I was being. This disease was not his fault, and I knew that, but I felt guilty in knowing that he would die with my embarrassment. I felt that whatever plan God had for him, it would include his awareness of what I had thought of him during his last few months of existence on earth. I finally realized that I had little time to spend with the grandpa whom I loved so much, even if he was too far gone to recognize me.

I thought the disease would give me more time. Maybe three years or even ten. I had no idea that it would progress quickly enough to alter him so much and eventually be his demise in only a year. It seemed too short a time, and I felt cheated. I had spent time with his shell of a body, which was in the present, because his mind was lost in the past. I like to think that he knew I was there and that he appreciated my concern for him. Now, every time we drink coffee or tea after a meal at my Nana's house, or tell stories of the created character Charlie Minotz, I smile knowing that these are the true memories I will hold and protect forever.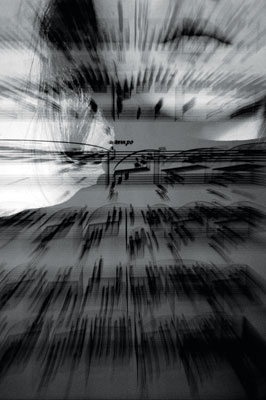 © Sarah M., Blairsville, PA