You Are My Life
April 2, 2009
it kills me to not know what your thinking. i think thats why i dont quite understand you. maybe its because i can
always tell what everyone else is thinking or maybe its because i care so much about you. And thats just it, i care
and yet i have this feeling that you just dont. i ask you to meet me by my locker in the morning at school. i sit
there and wait and wait, coming up with reasons why you dont show. i figured you just prefer to hang out with your
friends over me, which hurts and which isnt okay, but what can i do? i cant make you love me, i only wish you did.
i bet you have no idea how hard is to not call you , and im sure it hasnt even crossed your mind to call me. But
then again i still dont know what goes on in your head or who you are anymore. When we first met, i fell so hard
and so fast for you and i know it was the same for you because i felt it. But now, months later, i dont even know
who you are.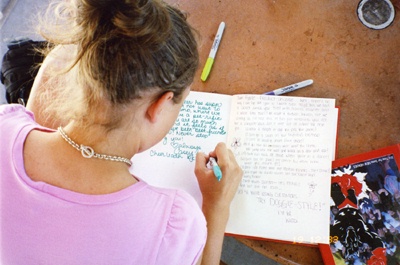 © Jessica S., Pheonix, AZ