The Unrealistic Beginning
April 1, 2009
Maybe my intentions were different, maybe I didn't want to start over, and maybe I wished my mother's English teacher hadn't bought me this stupid book. On that plane crossing the ocean of tears I held on for my life to a book of a thousand new words in a new unfamiliar language I was bound to learn. It seemed time had suddenly stopped going; the dysphoric plane ride was so unforgettable that to this day I still express my antipathy towards it. This was my first step to a world of freedom, as my parents called it. My parents had long dreamed of coming to America; they were the first generation in my family to immigrate from Odessa to the Big rotten Apple, but how was I supposed to learn a new language that had nothing to do with how I want to portray myself?
Sending me to a public school my first year in America was one of the many mistakes my parents made that terrible, dreadful year. Crying myself to sleep every night, having only one friend, jumping into second grade because of my age wasn't the worst; the worst was taking exams in this manipulating and anomalous language. Writing in Russian on an English vocabulary test was the worst scar I still carry inside my broken heart. Going to ESL classes wasn't what I expected as a welcome from this unrealistic country and neither was feeling like an untouchable.
My mother expressed her empathy for my headaches and tears, but she had struggles of her own. As a former teacher in high school, she couldn't get used to the new way of life where students were reprobates who had absolutely no respect for the wise, who could lead them to a golden dream. They had all spent those same hours on that cold plane as I did, yet once the school bell rang it seemed like total anarchy occurred. I didn't understand… I was in this dreadful dream that only kept getting worse.
The first word I learned was not from the book of hope, but from my math teacher. On the first day of class, I came in with a graph-paper notebook for math as I used to do back in Odessa. My teacher gave me a dirty look and took my notebook and addressed it as "garbage." She later wrote my mother a note that said, "buy a normal notebook for your daughter." With a dictionary my mother understood that I wouldn't survive in this belligerent cold world without a base of English against these xenophobes.
The next year I went to a private Russian school. It was home; I made many new friends with whom I could communicate without feeling like an outcast, but there was still no hope in learning English. My parents not only couldn't afford this wonderful school but they thought I was never going to learn English there. So, the next year they decided to let me go back to prove myself worthy of advancing through my hardships in a different public school.
With my affable personality and new communication skills, I made new friends and started excelling academically. I had to struggle to catch up, but at least I could now recreate myself as an immigrant with a second language that wasn't as ridiculous as I thought it was when I was younger and become optimistic about my future. I spent two years in that school of recovery, and then went on to a junior high school known as Mark Twain, a school for the gifted and talented. I couldn't believe it; I made something of myself; it felt good having a podium under me getting me closer to my dreams. I progressed and I expanded. However, learning new vocabulary words was like quick sand, dragging me down away from my success. This leads me to my own conclusions; happy endings don't always have sweet beginnings, and with enough ambition you can struggle to the top.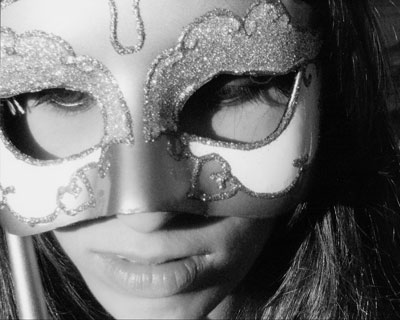 © Becca W., Greenbrae, CA