Simple Letter of a Simple Soul to a Simple God
February 12, 2018
Dear Simple God,

It is my great distress to share to you a portion of my soul's innermost feelings in our relationships. I have been bombarded with inward noises making myself deaf from hearing the laudable songs of you- my Great Lover. It is only by your grace that I, sometimes awakened, rubbing my sleepless eyes to take a cup of cold water to refresh myself from my squalid slumber. Once the gleaming sunrays express its desire to stay, I certainly know that it will be another day for battle, with fear that I might return to my nightmare always defeated and wounded.
One dark and fearful night, I was praying down to my knees. My heart was blazing, eager to be released from the tormenting spotlight of eternal fiend. With sweat I unceasingly beg for release and from the chains of selfishness and growing indifference. This will go until I fall down and found myself asleep while the moonlight reveals my revered youthness.

Never in a dream had I taken rest, my youthful body often enveloped by the invisible battle between the heavenly and earthly principles. Though forged daily in a furnace of sufferings and pains and beleaguered by the worldly ambitions I can still see somehow the light with rapture unfolding every possibilities of perfect bliss.
My soul walks through the fiery furnace singing redemption songs, brave and always mindful of betrayals and unfaithfulness that I can commit anytime. I never desire to have a name and If there may be, I would rather bury it in the memories of ghosts.

I never intend to be separated from You but I often found myself away doing my own thing. I desire what is noble and true and yet I found myself indulging in dishonor and deceits. I do admire the beauty of purity and enjoy the fragrance of holiness yet I found myself caressing the ugliness of lust and lost in the smell of burnt cold fire of hell!

With all the vicissitudes, I do commit my own to you. You who exist when I was not, You who live when I cannot, You who never die while I choose to be, You who creates while I destroy and You who choose to be a man while I pursue to be God.

Forgive me.
Yours,
Ask the memories of the ghosts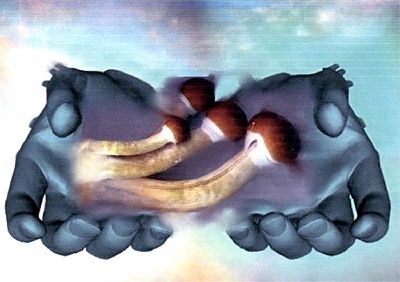 © Brad B., Colorado Springs, CO