My Voluntary Experience
February 3, 2018
Hey guys! I would like to share one of my hobbies with you.
Two years ago I was typical girl with rather boring life who spends much of her after-school-time surfing the Internet and watching TV-shows. It was before my friend introduced to me our local voluntary organisation "Peer-to-peer". Originally I didn't have any thoughts about what kind of thing it was: a persuasion? an awkward club? But nevertheless, I've decided to come up there and... didn't regret of it at all!
That day my life changed. As I've said, the organisation has a weird name "Peer-to-peer". It means that either we, regular members of organisation, or our leaders, 30-years and 45-years old ladies have a peer rules. We can turn to our leaders only by name as we do it with our agemates. We can simply hug our leaders and ask them for help in a difficult life situatuons because we khow they won't deny! We can not to be ashamed of ourselves when it comes to conversations about such awkward things as a love and sex.
This voluntary organisation's meets have taken place in our local library. We've usually gathered around the table and communicated about hot topics concerning our society: alcohol, smoking, discrimination, dialogue between men and women. This kind of communication helps teens to develop critical mindset, ability to make a right choice, broaden a worldview. Sometimes we've gone outside in order to perform an interesting events. For example, one of them is the "Give a cigarette - Take a candy" intended to decrease the quantity of smoking people.
During my being at this organisation I've met plenty of active people and we are the closest friends with much of them now. Also I've got a good experience in terms of communicating with people, working into team.
Time passes and in my lifeway I've found an abundance of other voluntary organisations such as "Give Good", "Youth Initiative Center", "Russian Schoolchildren Movement". All of them give me a great opportunity to develop my own personality and make my life unbelievable. I have an opportunity to take a participation in  significant city events, to appear in front of crowd in a forums with a serious speech etc. I'm sure when I'll be adult lady I'll have a lot of memorises about my fascinating youth.
Volunteerism in Russia is a very important and developed thing. We have a plenty of organisations where young people can spend their time helpfully and with benefit for our society instead of stupid aimless Internet surfing.
And what about the volunteerism in your country? Do you have a viluntary organisations? Please let me know! Let's share our voluntary experience!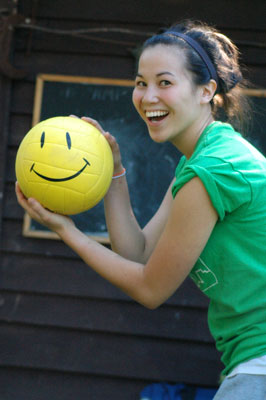 © Masaleen O., Palatine, IL