Why I Write
January 20, 2018
I write because so many before me have. I write to influence. I write because there is more power to be found in the black ink of a pen than the spoken word. I write because it passes time. I write because it not only passes time, it fills it, up to the brim, single drops spilling over the sides. I write to gift a page with words, bringing it to life.

I write to look back on how times have changed. I write to put my thoughts to paper. I write an outflow of jumbled ideas, each one trying to talk over the other. I write for writing's sake. I write to satisfy someone else: a teacher, a friend, a classmate. I write to answer a prompt. I write to create. I write to bring myself back to a time I cannot physically revisit. I write as a means of time travel. I write to explore my earliest memories, my happiest times; my latest memories, my darkest times.

I write to experience unfamiliar ideas: a means of exploration. I write to revisit an old friend: the same paper, the same pen, the same bubbly letters, the same string of words. I write with a sense of familiarity, knowing the paper cannot reject what I tell it to display. I write as two old friends would embrace each other with a hug. I write knowing that as I return to my story, it will greet me with the same amicable lines and phrases.

I write to understand-- to understand what I see, to understand what I hear. I write to create a story. I write to give life to metaphors and similes. I write to frame my experiences between the margins of a white canvas. I write as anybody would, as everybody has. I write as a painter paints, with color and purpose. I write because the art of writing is just as priceless as any Picasso.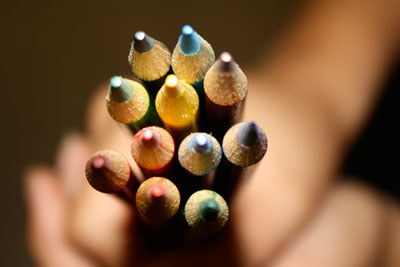 © Krista S., Newport Coast, CA