My Little Cabin
November 20, 2017
The little cabin on lower Kaubashine Lake. This is the place where my family gathers during the summer and the Fourth of July, a little house just four hours north. We are all packed in small rooms, there are many of us in such a small confined space. But that is not important because at the cabin we spend our time outside on the lake, appreciating the nature of the north woods around us. The pine trees smell crisp and refreshing. The lake feels chilly, but calming and refreshing. The light breeze howls through the treetops with not another sound to be heard because we are far away from the city. I have grown up here running around oak tree obstacles with my cousins when we were four learning to walk. Now we are graduating high school and going off to college but sit around the campfire overlooking the lake.

I have always appreciated our little cabin on the lake as it was weekends disconnected from the electronic world spent outdoors with my family. Boating, fishing, and kayaking. It was not until this past summer when I was hammocking with my cousin I realized how astonishing nature really is. We hung our Eno hammocks between two trees that were overlooking the lake with a perfect view. The sun was beginning to set and it looked like the dimming yellow ball was sinking into the middle of the lake. The little moments that never had too much of an impact on my life, now mean everything to me. What a wonder nature really is.

To me, nature is more than just the trees, mountains, and lakes. It is about the experiences you get to share with the people closest to you in those places. For me it all started, at the little cabin on Lower Kaubashine lake. We encourage people to also take a trip to the woods or the lake, some place that you feel at ease and look around you. Take in the Christmassy smell of the tall evergreen trees, or watch the waves crashing upon the lake shore.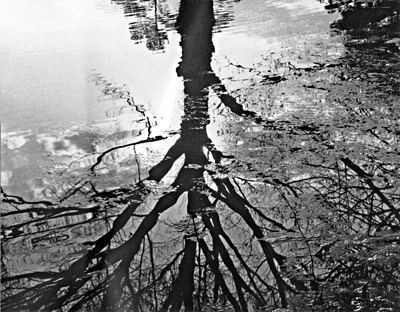 © Ciara B., Kennesaw, GA