Hole in My Heartbeat
November 4, 2017
A short story of how I have dealt with losing my dad. This also incudes all of my emotion and feeling towards that tragic experience that is neverending as long as I live.
Chapter 1: Hole in My Heartbeat
Hole in My Heartbeat

It's almost been eight years since the day my heart was ambushed by snipers. The day that left permanent black, endless holes in my heart. It's been eight years and it's still as painful as if it happened this morning. The day my whole world, my partner in crime, my best friend, my dad, died. Everything went crashing down to the depths of no return.
I miss him more than you'd miss your warm blankets after climbing out of bed on a brisk winter morning. There's something missing that I never thought would be gone. Even on the brightest days, it feels like the darkest nights. I try to remember. I try to remember when we would play baseball in the front yard and he'd yell, "Safe!", as I sprinted to the bases. I remember when we'd drive the tractor down the lanes of cows at his dairy and smell the sweet scent of the grain and damp hay. Sometimes I remember it so vividly that it seems like I'm living in a dream, but then I wake up and realize it's a nightmare.
For almost four years, I've been playing basketball for him. Because of him. He gave me something new to love. It didn't hit me until I made varsity this year. It feels like a rock slamming into me every time I think about it. My dad is the only reason I even thought about playing basketball and I have become fairly decent. No matter how much I wish, and wish some more, he'll still never be able to see me play the sport that he implanted in my heart.
I will always be his little girl that would catch him eating his hidden chocolate bars and make him share. His little girl that lives for the outdoors, just as he did. The little girl whom he was so proud of. I'll always wear his t-shirts because it's as close as I'll get to the warm hug from him that I'll forever long for. My dad is always in my heart. He is forever living in my heartbeat.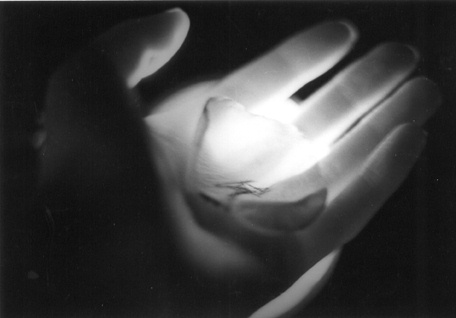 © Feichen Z., McLean, VA