Fifteen Minutes of Fame? More Like a Lifetime
March 22, 2009
Andy Warhol once said that everyone gets fifteen minutes of fame. If this is true then I've had more than my fair share. I am constantly on some kind of stage, be it real or figurative. From an auditorium or a football field, to a discus circle or even at someone's house for a party.
Of all of the stages I've performed on, the one that really sticks out in my mind is the Carrier Dome in Syracuse. This is the sight of the New York State Field Band Championships. The West Seneca West Marching Band has competed there for the past twelve years, and the best place they have ever come in is second. I was a part of one of those top scoring bands.
We were sitting in the locker room at the dome when Mrs. Monell pulled the color guard aside.
"Take your flags and tap them on the ground a few times. I don't want to see a single flag get dropped out there so get the drops out of them now," she told us. "And get your butts back here when you're done."
We individually went to each of our flags and tapped the caps on the ground a few times. Immediately after we were finished we sprinted back to Mrs. Monell.
"Now ladies, what I want you to do is stand in a circle and cross your right hand over your left… Your other right ladies." from the beginning of the season, some of us had trouble telling our left hand from our right. "Okay, now hold each other's hands. I'm going to squeeze Amber's hand and we are going to send that squeeze around the circle for good luck." we completed this task with no problems and I almost started to cry because this was my last "dome" experience.
Mrs. Monell had one last thing to tell us. "Now remember ladies, pride is forever. So go out there, keep your chins to the sky and don't you ever, ever give up."
As she said this I realized that she was right. Out of the few things that actually last forever, pride is one of them.
Upon exit of the locker room, every member of the West Seneca West Marching Band immediately lifted their own chin as we took the field as our own for one last time. The night before this I had promised the rest of the band something during my senior presentation.
"I've promised myself this, so now I will do the same for you. I am not going to cry before our performance at the dome. Now after that of course is a different story." they all laughed when I said this but they knew I would keep my promise to them, because they trusted me.
We took our places on the field and I told the guard the same thing I told them before every competition. Yet this time it was different. It was more intense, more in the moment.
"Now show me what you've got ladies."
We got ready and waited for Kimmie to say "set". During that time, some of us looked at each other to see what each other's eyes looked like. Every single person I looked at showed the same look. The look of desire for something that we had worked so hard for, for months. The knowledge that this was our last shot, that we would never get to perform this show again with this group of people. When I saw this intensity I almost broke my promise. I almost burst into tears right then and there. As Kimmie yelled for set, I felt my brain shift into a mode that my friends tend to call my "violent perfection" mode. Every move I made, I did so precisely with all of my music cues.
I hit every hit in the opener. I nailed my solo in the ballad. I sharpened every move in song three with an angry look on my face. And in the closer, I smiled my way through with not one mistake. During those seven and a half minutes of performance time, it was the one and only time I felt truly beautiful and perfect. I had no insecurities during those last minutes and those are some moments that I definitely want to go back and visit.
After the last hit of the show, I ran to take my prop off the field. Once you hit the twenty-yard line, you are considered to be off the field. So as soon as I hit that line, the tears started to pour down my face in pure joy, but also sadness that I would never get to do this again.
As we awaited our scores, we went outside to jump for joy and listen to Mr. B had to say about our performance. The look on his face said it all. He was truly proud of us.
During retreat, everyone's stomachs were knotted. We listened as they announced the scores for our division. Ninth place, not us. Eighth place, not us. Fifth, not us. Third, not us. At this point we had to have done better than we had the year before. We took second place and we couldn't have been happier. This was the best day of our lives and there was nothing that could take this away from us, not the football team, not anyone.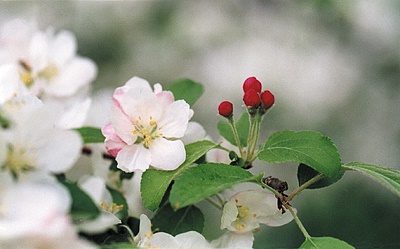 © April P., Newark, DE