One Final Goodbye!
June 16, 2017
The sky was as blue as the sea. The air smelled like the salt rising from the water as we drove out of Queens Grant in the blue LR3 Land Rover.

Those bright green palm trees make me feel like I'm lying on the beach with no worries in my mind. I wish that I could stay here in South Carolina forever!" As we drove through Hilton Head, I kept wishing that everyday could be this beautiful. While we continued our way back to New Jersey for our 13 hour car ride, my brother Austin and I began to snooze on.

The next day, when we were at home when I had decided to call my uncle Frankie and talk to him.As we spoke, he told me all about his pancreatic cancer. He also told me he only had about six months to a year left to live. Also, he had told me that it is stage lV which is incurable. They could try chemo and radiation but it is guaranteed that it will not make him live forever. He told me that it could give him more time, but no one knew how much more time. So then all we could do is wait. As I wept while listening to him I had thought about Thanksgiving and if he would be able to make it to NJ this year which was the year 2013.

( He was not able to come to NJ for Thanksgiving because he was so sick. So we face timed him and spoke to him at my grandma's house.)

When I finally calmed down I went out to the car and began unpacking my suitcase. As I rolled my turquoise bag to the laundry room for my mom to wash the clothes, I wished that my conversation with my uncle Frankie was more positive. I wanted more time to talk to him and learn more about what he did when he was younger.

"TAAYYYLOR!" my mom yelled from downstairs.

"Coming," I answered.
As I walked into the kitchen I was very confused because my parents looked as if something amazing happened. So, I walked over to the kitchen table and sat down.

Then my mom began to explain that we are going to North Carolina for a week at the end of November to go visit Uncle Frankie.
"Omg omg omg omg omg, seriously?" I questioned.
"Yes, we are going to North Carolina. I then darted up the stairs and started packing.

It was a cool crisp day in November as we drove to the airport to catch our flight,we were all feeling excited and anxious. As we got on the plane, my mom stopped to say hello to the pilots. My brother and I had our pictures taken with them. Then we settled into our seats and got ready for the flight to take off. All I could think of was, I hope this won't be the last time that I am going to see my great uncle Frankie.

We had a smooth flight and arrived safely in North Carolina. As we gathered our luggage and made our way to the rental car booth,the rental car was waiting for us in the lot. Once the car was found, we got in the car and drive to the hotel.

When then arrived at the hotel and called to see if my great aunt and uncle wanted to see us.
My great uncle was not feeling well, so we made plans to meet up with him the next day. We had gotten something to eat and then drove to their house. This was the first time we were visiting him in his new home. When we arrived my great aunt and great uncle greeted us from their garage which was on the bottom floor. My great uncle had trouble walking so we all took our time walking around the house while he gave us a tour. Their house was three stories high! He had an amazing tool, camera supplies and movie collection. I was so mesmerized!

It was getting near dinner time and my great uncle Frankie was craving pizza. So, my great aunt and dad went to get the pizza while my mom and I stayed. Uncle Frankie started to cry and thanked us for coming to see him. It meant so much to him that we took time out of our busy lives to come and visit. He was going through his camera supplies and showing my mom and I . He was an amazing photographer too! He ended up giving my dad one of his really long lenses and a sword. However, the sword had to be sent home at a later date. Austin and I both got real shark teeth that he had found in the ocean himself. I also got shells and a starfish. This meant a lot to me.

The time was passing by too quickly and it was getting dark. Uncle Frankie was getting tired, so my parents suggested that we get ourselves ready to leave. Austin and I both said goodbye and hugged our great aunt and uncle. My mom and dad did the same. However, my mom started to cry and said, we'll see you soon. When we got in the car, my mom couldn't stop crying for about two hours. She told me that this was the last time we would see him because he was very sick.

Three months later my mom came home from work and she was not feeling well. She had a bad feeling in her stomach, and so did I. In the middle of dinner, my grandparents called to tell us to watch a show on tv. Then ten minutes later, my grandma called back with the news. My mom answered the phone and said," I already know, Uncle Frankie just passed" I could hear my mom hang up the phone and she continued crying. I felt so bad but did not know how to help or what to do. It was February 21, 2013.

We ended up calling Aunt Carol and telling her we were sorry. She said that there would be a service in NJ in a few weeks. She was also going to be spreading his ashes in the ocean near where they lived before she came to see us.

Aunt Carol came to NJ for a memorial service and luncheon which we all attended. It felt surreal to not have Uncle Frankie there. Even though I only knew him for only 10 years, and only saw him once a year, it was not enough. I wanted to be able to spend more time with him. I learned a valuable lesson when I lost my great uncle…..Family is everything…Don't let too much time go by without letting your loved ones know how much they mean to you and how much you love them.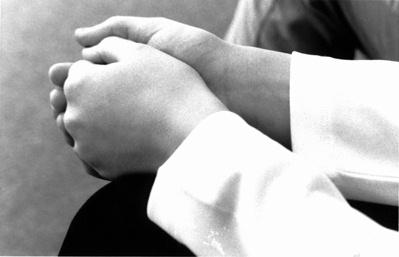 © Sarah G., Greensboro, VT