Planned Parenthood
June 13, 2017
" 2.5 million women and men in the United States annually visit Planned Parenthood; one and five women have visited at least once." Based on this information why would the government not want to fund a place that helps so many? Many believe that Planned Parenthood should not be funded anymore by the government, because they allow women to have reproductive rights. Planned Parenthood is a place where women can go to get protection, birth control, and exams. A place where no one judges them for their decisions and a place that is full of people whose only intentions are to help them.

Jonathan Abbamonte argues that, " Defunding Planned Parenthood could save hundreds of thousands of lives every year." He also thinks it is wrong that Planned Parenthood used, " 325 million federal taxpayer dollars between 2010 and 2012."

This facility has been around for 100 years and is the primary health care provider for women in the United States. Them being able to provide birth control at no co pay has resulted in a 30 year low for unintended pregnancy in America. 80% of the patients that receive the services that are provided are there to prevent unintended pregnancies.

The largest proportion of medical care that they provide are tests and treatments for sexually transmitted diseases. They did 4.2 million tests and treatments in the year 2014. STD's affect approximately 110 million men and women today. They provide the help and care these people need for little to no cost.

Another service they provide is Pap Smears (cervical cancer screening). They do on an average 270,000 per year. This type of screening can help alert women early. They then can get the care they need before it turns into cancer. A Pap Smear without insurance can cost $50 to $200. At Planned Parenthood, you can get one for no cost at all if you meet a certain income. They also provide 360,000 breast exams per year. This can help detect breast cancer. At a regular doctor's office it can cost $80 to $120. At Planned Parenthood they offer free breast exams for those who meet a certain income.

As you can see a place like this is helpful to so many. They cater to those who can't afford the important screenings or exams. They offer birth control with confidentiality. They inform you how STD's can affect you. Lastly they make you feel comfortable and at home. No one should want to take a place like this with so many beneficial aspects away from anyone, nor should they be allowed to. As the president of Planned Parenthood Cecile Richards puts it, "It's really a problem when politicians put politics above women's health care."





Parenthood, Planned. "Official Site." Planned
Parenthood. N.p., 24 Mar. 2017. Web. 29 Mar.
2017.

Dorsey, Inc. Piccirilli. "News | LifeSite."
LifeSiteNews. N.P., n.d Web. 29 Mar. 2017.

Strickland, Debra Goldschmidt and Ashley.
"Planned Parenthood: Fast Facts and
Revealing Numbers." CNN. Cable News
Network, 17 Jan. 2017. Web. 29 Mar. 2017According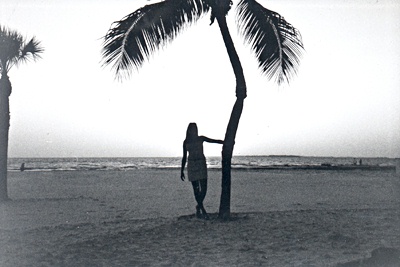 © Kim B., Marblehead, MA