Music in our hearts
June 12, 2017
"It's you. It's you. It's all for you, everything I do. I tell you all the time 'Heaven is a place on earth with you…'"

Falling asleep listening to Lana's voice has become an unstoppable habit of mine. The lyrics of her songs create a swirl of emotions that are just too powerful to describe. She writes of pain, beauty, and love. This is quite ironic considering I have not been able to thoroughly experience any of these depicted sensory mechanisms as close to how she has felt them. However, she never fails to make her music into a movie where anyone can be easily sucked into. Her songs constantly shift to match any type of emotion I feel throughout the day. Her music has me counting goosebumps in my skin as well as butterflies in my stomach. Although I am heavily Lana biased, I believe every musician has the potential to move a person's heart. Whether it might be a song with lyrics in a different language or even songs without lyrics, they have the ability to portray unexplainable emotions.

Many people in my life have questioned my love for music in a language I am not fluent in. I have a big passion for Asian music. For example, I like listening to Japanese music, songs in Mandarin, and multiple Korean music groups (k-pop). "Why do you like this song if you don't understand what they are saying?" "Why don't you just listen to English music?" "What are you trying to prove by listening to Asian music?" Especially since I come from a Hispanic background I am expected to stick to only my heritage. Therefore, having the passion I do is considered strange. I try not to let it get to me since it's their lost. What they cannot understand is that music has no written language. It opens it's arms to those who choose to run into them. They need to learn to stop questioning. They need to just enjoy the deep emotions coming from within the person's voice.
You might be asking how did I come across this passion of mine. Well for starters I have to give a gigantic "THANK YOU!" to the internet for allowing me to stumble across it. Ever since "Gangnam Style" by Psy became an international hit, I looked into how this song became wildly popular since it was not in English. After discovering the K-pop group, "SNSD" also known by their English name, "Girls' Generation," I instantly fell in love. I immediately understood. Their song "Genie" impacted me very much to the point where I soon found myself wanting more. I made a mission to not let language be a barrier of finding amazing music that makes me feel content.

"In the gap between a deepening day you come slowly. The darkness skims by and wakes me up. And across the open window receding away. Have you, you, you lost your way again? The night air is still cold, get up. So, baby, hold on I'm worried of leaving you alone. I leave the road and follow behind you. You shower in the pouring moonlight. I haven't seen that entrancing expression before. I look at you who's stopped like a picture and at the end of that gaze…"

This is an English translation of one of my favorite songs by my favorite Korean boy group, EXO. It is evident how these lyrics are true poetry in the way that they possess the power to capture feelings of love in a few sentences. I highly recommend you to listen to this beautiful Korean song called "Moonlight" because, like the lyrics, the vocals are impeccable. This song never fails to make me shiver with delight of how every instrument plays a role that contributes to the story this song makes. The vocals of Byun Baekhyun and Do Kyungsoo are especially perfect to fit the mood of the melody. They do not have to sing in English in order to be considered good at singing. The people who often judge me forget this.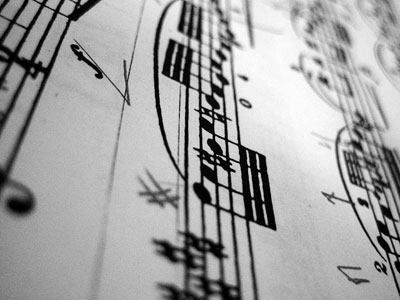 © Kimberly C., Houston, TX