Que es espanol?
March 24, 2009
Finally after two years of high school, I've done it! It's the greatest choice I've ever made! Ever since my first year of middle school as a little sixth grader, I've dreamed of reaching eighth grade where like everyone else I could start learning a foreign language. Sadly that dream was shattered when the school wouldn't allow me to take Spanish because my supposed learning level was not sufficient enough to successfully learn a foreign language. Assigned to a class that was too good for resource students, but not good enough for studying a language made me think that I was not smart enough to ever succeed at studying Spanish. For the rest of my middle school career along with half of my high school experience, I gave up my dream, but soon at the age of 16 that all changed for me when I took control of what I knew I could learn no matter what my parents or the guidance counselors told me.
In September of 2007, at the start of my junior year, classes were finally the ones I desired to take instead of the ones I was required to take. Before the year started, my parents tried to discouraged me from taking Spanish because they worried I would not be able to pass the class. "Kevin," my mom said as she was signing the class selection sheet, "you won't be able to graduate with your class." Of course I was nervous, but that didn't stop me from taking Spanish I. Stepping into my first Spanish class my junior year, I saw all freshmen, one sophomore, and a teacher, Mrs. Peterson, who I only had for study hall freshman year. Learning Spanish grammar rules while still struggling with English grammar rules was frightening, but I was determined to succeed at learning Spanish. The first progress report of the school year I was expecting a decent grade in my Spanish class, but instead I was almost failing even with all of the hard work I had put into the class.
After the second report card, however, I finally went to my teacher to ask her what I was doing wrong. Unless I could get my grade up to a C-, I would not advance to Spanish II next year. During that short conversation, she knew I could grasp the concepts that she was trying to teach. This was the first time I had heard someone tell me that I could do it. After that my grades drastically improved from low C's and low D's to A's and B's. When I got my senior class selection sheet, I looked at the foreign language section of the sheet, and I saw that Mrs. Peterson recommended me to Spanish II. I was so happy that day and gained an even greater appreciation for Mrs. Peterson and the class. I put my heart and soul into it. I may never be able to take the classes that my fellow classmates took such as Spanish III and IV, but instead I've gained the determination to take Spanish in college and do my absolute best to become fluent in the language that I love.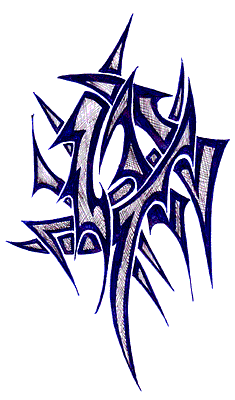 © Richard J., Congers, NY