Dear High Schooler
May 12, 2017
Dear High Schooler,
I promise that high school is not the worst time of our lives! Rather, high school is a time filled with limitless opportunities, great change, and cherished memories. High school is a period of our lives which allows us to grow into the person we wish to become. Let's take advantage of our time in high school to find our passions, bond with our families, mature, try new things, make friends, be well-rounded, and learn to love and accept ourselves.
It's our duty to find what excites us in life. Life isn't about making money, having materialistic things, or having a job we don't love. If we don't have a passion/purpose and aren't happy, life is meaningless. Happiness is what equals success. High school is the time to discover ourselves and figure out what our passions are in life.
Involvement in clubs and extra-curricular activities, can help to find and develop our interests. Discovering our interests allows us to find career choices and passions we would be happy to pursue one day. The opportunities given to us also helps to find where our true talents lie. Finding what we're passionate about is key to a happy, fulfilled life. The opportunities offered in high school helps our inner passions and dreams come alive.

Nothing is more important than our families. In several years we will be leaving our families to attend college. Many of us will be living in dorms, away from our families. This means that we won't have the opportunity to spend very much time with our families. That's why it's vital to treasure the limited amount of time we have with them before it's too late. Let's take time to establish better relationships with our family members, make memories, and cherish the time spent together.

One of the most important factors in growing up is developing maturity. As high schoolers, we have new responsibilities including: driving, having a job, and preparing for our future. These responsibilities help shape us into mature, young adults, who are ready for the real world. Embrace these responsibilities and strive to develop maturity. Our time in high school is meant to develop our character through hard work and effort, which helps to build a responsible, dependable, and mature adult.

High School is the perfect time to try new things! There are all kinds of opportunities to do this, only offered in high school—be in a play/musical, try a sport, or join a club. Trying new things sometimes puts us out of our comfort zone, but it's often a great experience. We gain confidence, find something we enjoy doing, and learn from trying new things. We never know if we like something until we try it. The benefits are well worth the risks we take by trying something new.

Take the time to establish good friendships in high school. Quality friends are important to have. Not only can we make and have incredible memories with them, but the relationship helps make us a better individual. Some friendships can last a life time and we'll always have those treasured memories and moments we'll never forget. In high school individuals often don't try to make friends outside of their friend groups. This is a shame because we never know what someone is really like until we get to know them. Let's give people a chance and try to get to know them. Who knows, we might find our best friend. High school is the time to make some unforgettable friendships.
It's difficult in high school to be well-rounded, but very essential. Try joining different types of clubs like student council, art club, and FFA. These groups help develop many skills like leadership, confidence, and responsibility. These skills will help us to be successful and thrive throughout our life. Being well-rounded allows us to be the best version of ourselves.

Too often we find ourselves insecure and ashamed of who we are. It can be difficult some days to disregard the stereotypes, in which our society has put upon us. Loving ourselves can be very challenging when society has ideas about what we're supposed to be. Our time in high school is for finding our self-worth and being confident in who we are. We should take the time to get to know ourselves, our value, the direction we're headed in, and who we want to become. Above all, we need to spend time getting to know and learn to love ourselves.

Make the most of the short four years in high school. Before we know it high school will be over. High school is the period for discovering our passions, spending time with our families, developing maturity, making friends, being well-rounded, trying new things, and loving ourselves for who we are. Let's start taking advantage of high school while we still can. High school enables us to become better individuals, make memories, and be able to face life's challenges.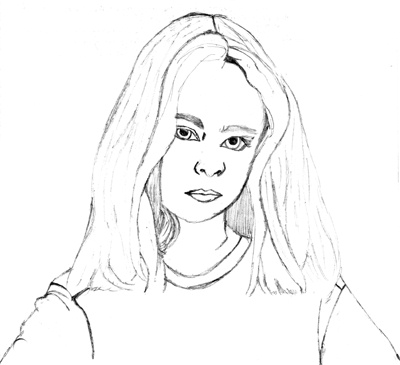 © Mary K., Natick, MA