Falling in Love with the One you Hate
March 19, 2009
The mental preparation, the signs of loss before it happened, and the last pick up at her school. She stepped into the car with a huge smile on her face saying hello and she loves you and missed you all day. The only thing that came to my heart, mouth, and mind was "we need to talk but, let's wait until we get home."

For the past month despair, anger, and stress was invading my heart as fast as a cancer invades ones body. The truth of her not being the one was all too real. It made so much sense that it had to be over due to so much pain. The thoughts of forever and never leaving each other have faded as quickly as the fog on glass after you have breathed upon it.

Being in love felt great but I had no idea I was in love until I let it go; but realizing my reasons for breaking it off were to strong to take back what was so right. Being stressed because her lips touched another man and her body was engulfed in his arms and she smiles looking into his eyes, like it is God himself; hating not having someone intelligent to speak with and having lost the feeling of being close to one through a kiss has diminished. My patience has been lost in this spark of love. I am too young for so much being so wrong.

I know I was in love because I can't stand looking in a mirror without her standing right next to me. I don't understand why I fell in love with the wrong girl for me. Why am I now suffering and losing my mind over the wrong girl, the girl who made my world a living hell was also making my world perfect. She was gorgeous, the most beautiful blond hair blue eyed girl I have ever met in my life. Every where we went I felt like I was holding a check for a million dollars we received so many looks. But none of this matters because I know that all the torment and pain of being cheated and lied to is gone. Now I feel her dissipating and growing farther from me and I am losing that someone that completed me yet tore me apart from the inside.

I feel close to her through the pain and I'm not sure why. I have now lost all hope to everything that cries love. How someone who completes me could put me through so much pain and anger bewildered me. How could someone who completes me make me feel so distant to everything and everyone, smother me from the world and not give me anytime to unwind and relax. Why do I have to lose this special someone because she would never give me the truth?

I now know I have fallen in love with the wrong girl. So when someone tells you that you cannot fall in love with someone who causes you pain and anguish remember this story and tell them that it is possible to do this terrible thing, fall in love with the one you hate. Never again do I want to hear people who are truly in love tell me they hate the other because they do not truly know what it is to hate, yet love.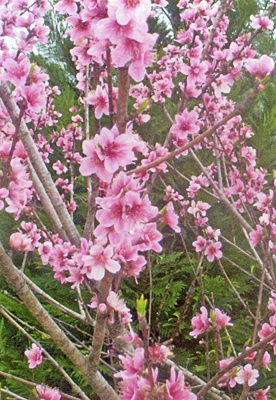 © Matilda S., Perkinston, MS