Music Is Simple
March 17, 2009
As odd as that is, I understand music. I understand guitars and pianos, sopranos and tenors, bright and flat. Even though I can only compose in my mind ten-note combinations, I still compose, and I write lyrics too. Like a leaky faucet, I can't exactly tell you how big or how little my water droplet will be, how loud or soft; but I can keep a rhythm.
I know music. I know the feelings that a particular song gives me. Feeling my vocal cords, my tongue, my lips moving to the words and notes in a song makes my heart beat erratically, creating a whole new bass line for a composition. I teach myself to sing every song I can; every little nuance will become my own. I dissect music like a frog or baby cow heart. I listen to every piece of the song: the percussion, the brass. The lead and backup. I want it all to be done at once so I can do it too. My voice will change at my command to suit a man or woman that happened to make an album. I am flexible. I am hard-working, because singing is not easy if you want to learn new tricks like an old dog does. I am a chameleon, ready to change but stay the same.
I love voices. Not talking voices, because they change to suit a mood or conversation. I love singing voices, because no matter what the singer feels, they still try to stay beautiful.
I over complicate things, life, and people. But music is uncomplicated. Music is simple.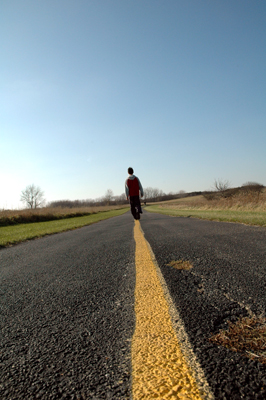 © Seita O., Palatine, IL