3 Calls Away from Losing Sanity
March 15, 2009
a few days pass by and he doesnt call. on the first day i didnt hear the familiar ringing of the phone, i was
worried. Not the kind of worried like when a mother loses sight of their six year old at the park, not like that
at all. It was more like that feeling you get when you have a presentation for history class, each day it
approaches your nerves build up and the inside of your stomach tenses. The second day without our routine
phone call was tortrous. Which is weird because i hate routine things and i love change, but i guess when your in
love anything can happen. I swear people would think im on drugs if they were in my head, hearing my thoughts,
because i became so paranoid that day. I started thinking up crazy thoughts as to why he didnt call AGAIN and
before i knew it i was asking myself if maybe he doesnt love me as much as i love him which is oh sooooo much and
also really weird because that has nothing to do with him calling me...well maybe a little. Another day drifts by
slowly before my eyes. I wait and wait and wait for the phone to ring and light up, showing his last name on the
caller ID, that moment never comes. But no doubt i thought of calling him, but then second guessed myself because
it just wouldnt feel the same. I wake up the next morning and its sunday. I lay in bed for a whileeee, jus thinking
about everything, while the sunlight shines bright through the open blinds and warms my bare arms. I get up and i
call him. He answers after about the 50th ring as always. We talk. Nothing different happens. I dont ask why he
didnt call me for like 3days and he doesnt say anything about it either. i guess he jus died for those three
longgggggg days? or maybe he was out doing fun things while i sat here wondering what he could possibly doing that
is more important than talking to me? ill never find out, but those 72hours without hearing his voice....really
killed me inside and i hope he felt it too.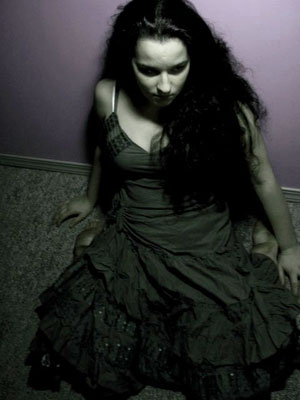 © Brianna D., Everson, WA