Blink, and life's changed
March 9, 2009
When you know someone who made your life for some years miserable, who hated the sight of you, and didn't hide it, what would you feel towards this person if the tables turned.
She was never a friend after she betrayed my trust and when i was gone I never gave her a second thought.
Sure i tried to forgive everyone who sinned against me like your told to in church but do you ever really.
So when you come back to this old home what are you supposed to feel if the tables are turned entirely?
I still feel too much to understand, she made bad choices and might fall in the end.
Every choice has a price, but the price of her life?
How should you feel?
Not happy.
Not honestly sad.
Maybe confused.
And certainly shocked.
And her family, her friends. What they must be feeling now, can i truly relate?
A used-to-be best friend, and enemy, maybe to one's end.
Do i have the right and privilege to feel grief? To feel sad? To feel some loss, even to a person despised and fighting to survive, but known to not make it alive?
Am i allowed to cry, to sigh, to do anything of emotion?
The loss i feel is hollow.
The shock i feel is real.
What do you feel when you blink, and suddenly life's changed?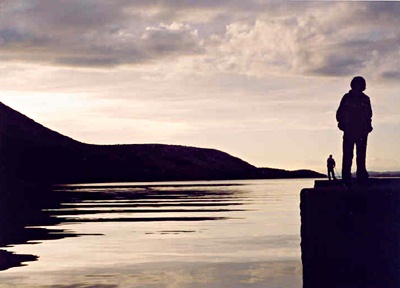 © Julia K., Nagykovacsi, Hungary