Jealousy
March 7, 2009
A sudden flame of animosity flared unexpectedly from deep inside my heart when she touched him. It was as if lightning had flashed through my soul, and my heart beat angrily. I looked away, trying to keep my face straight. They chatted animatedly, and I watched, my heart glaring at him with resentment. Oh, how I longed to be the one caught in his embrace. Only if he would glance my way, his piercing blue-gray eyes penetrating my stare. I flicked my gaze to his direction, and sighed- watching the couple flirting and chatting happily.
I had to keep this secret down. My tense hand shook with effort as I kept it away from his. I hated the way he played with my feelings. Inviting me in, stretching his arm across my shoulders playfully, then avoiding me, his eyes watching another devotedly. Living through jealously was tough.
I was just getting over my first love of many months, and then I switched schools as my heart played tricks on me once again. That nervous, clumsy feeling I would get every time he looked my way, how my eyes glanced downwards shamefully as he passed me by.
Ashamed. Of what?
I feared that I would make a fool of myself- luring my feet into his trap- thinking this time it would be different. I told myself every night that I was no longer in love with my first love. But his name ' sweet satin candy when spoken- ran through my mind, torturing me with guilt and regret. How could I betray him this way? Falling for another person behind his back- even when I knew in the shadows of my loyalty he had already done the same.
My walnut eyes ringed with black blinked away tears sorrowfully. But I couldn't pull them away from my love and his love. Then I did the hardest thing I had ever done. I seized my eyes away from him, and smiled. From my clouds where I hid I glimpsed at the sun. I knew that in time it would be better.
And this is how the story begins. Every moment is a beginning to a new start. A new day, a new chance. And its only up to me to take that chance. So now, I look at them, now parting from their embrace, and turn to talk with my friends. Everything would work itself out in the end, but now I'm just getting started on the beginning.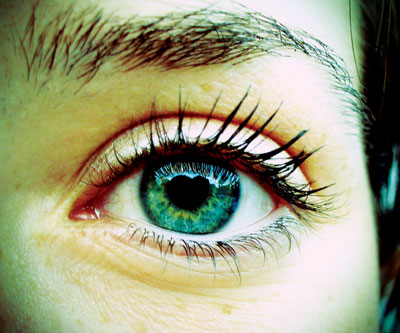 © Michelle K., Vancouver, WA