From Homeless to Hope
March 6, 2009
On a dark summer night a recently new mother decided to go on a walk with her beautiful new born daughter she's named Faith. As they walk through the park, faith falls asleep in her arms as the sparkling stars twinkle in the dark sky above.


The mother decides to take a rest on a quiet little bench next to a tree big and full of leaves ready to fall. About five minutes after she decides to sit down, a small young girl walks by. She was wearing a brownish, dark, dirty looking dress, also a little ripped and torn. And she was completely barefoot. She was very dirty, dingy, unhealthy, and extremely thin for her age. As she got close enough to see face to face, the woman said 'What are you doing out so late by yourself?'






The girl responded 'I'm always by myself'
'Why? Doesn't your family worry about you?'
'I don't have a family, at least none that I've met before. I don't have a home either.' She replied calmly. As the small girl tells her story of being homeless and unwanted by her mother, she began to cry, but used all her strength to hold back her tears.

The woman asked her what her name was. And the girl said' I don't know, I've never been given one before.'
Slowly she starts to walk away, down a dark quiet path. Before she gets too far, she turns to face the woman and says
'Follow me'' so she did and the little girl led her to an alleyway with one dim streetlight. Then she crawled behind a large green dumpster with graffiti covering it. There she sat in a little spot covered in newspaper and an old raggedy stained quilt blanket. 'This is where I sleep. And this is where I hide.' The woman stood there, her baby still sound asleep in her arms, and she cried and cried. Then she said 'Come with me and I'll give you a home, and a family.' Then she held out her hand and reached towards her. The girl got up, stood in shock, and disbelief, and lost all of her strength and finally burst into tears as she grabbed her hand.
Together they walked to the police station to do the one thing that will be the answer to all that little girls dreams. When they got there the woman had to make the decision to either adopt her herself, or send her to a foster family until someone decides to adopt her. The woman looks down into the girls big watery eyes as she says' Your going to give me away, just like my parents did, aren't you?'
'No, I'm going to give you a home, like I said I would.' She replied.

The adoption papers were signed, the parenting fees were paid. Then they left side by side, hand in hand, to a new home with two new family members. First Faith, and now Hope, a girl who now has a home, with her own room, her own bed, and has new clothes, food and a new home. And best of all, a family who loves her. A mom, a dad, and a new baby sister, she went from a homeless child with no name, to an adopted child named Hope, all in one summer night.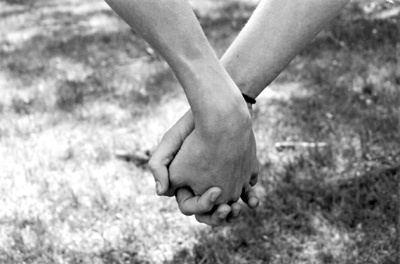 © Alexa T., Pompton Plains, NJ