It Continues...
February 28, 2009
My emotions are lettting loose. And i've became more of a candor person. Well sorts. It was been a week since Jean's death. My brain is sallow, and rancor is worsening. Sometimes, I think of haplessness, I want it sometimes. But I just give it to myself.
My heart has become empty, like a sepulcher. A grave chamber. The compents of my sanity are rotting, and the ultimate test was cast upon me, and I barely had passed. My sighs and whimpers, my shaking and sickness, will remain. His morningstar eyes are fianally gloaming. And he will rest in peace.
I'm not doing to good, smiles come and go. But I wait for the permanent ones. My tears wish to be evanescent, but they still sprint down my cheek, bringing heat to my heart. The same feeling I would get from Jean. I am more choleric, more agitated, I just feel so sad & angry all the time. My best friend is dead, and I can't do anything about it. A maelstrom of dark and demented emotions swell, and they will coocoon, the release will be never. For now, that's how it's gonna be.

"We loved with a lovethat was more than love;" And so on.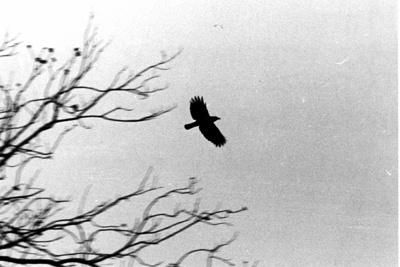 © Jacqueline T., Flower Mound, TX