Authors Page
January 13, 2009
Alicia currently resides in Hartland, Wisconsin, the eighth place to be called "home" since her life had begun. If you catch her on a good day, she will always be sure to make yours good too. She strives to know what she wants and wishes one day to be in magazines with her beautiful interior designs, sitting on a beautiful beach. For now, her life is focused on having an enjoyable time, being with her friends, and spending exquisite holidays at her Grandmas house with the family. Alicia lives for the enjoyment of herself and others, and will make sure that her dreams are fulfilled one way or another. She wishes everyone could love her but hey, she guesses that's just how life is. People judge, humiliate, and referee her life. Alicia won't let that stop her though. She keeps going and strives for what she knows and believes.
Alicia started her intermediate writing years in her first grade class with Mrs. Rudolph. Her ability to color between lines, turned heads quickly. Alicia's writing was not always the greatest but she does strive to do better. She wishes she could just take the weight off her feet and sit down and take out a pen and a piece of paper and just begin writing, but it seems that the only occasion she will write is when she absolutely has to. People have told Alicia that she does have the ability to do whatever she wants, but Alicia claims not to have that in her. When she has to, she does take her writing seriously. She is though, always impressed when an author can move from one genre to another with competency. She's also very funny, loves gossip, movies and can sit down and read a good fictional mysterious book.
One day Alicia will be in her two story house, waking up every week day morning, to a loving husband, three children, two dogs, and a ball python. She will be getting prepared for her big day at work and arrive home at the end of the day, make her family a nice dinner, and then spend her own time with the husband. Until then, Alicia will settle for a good quality time with her friends and finding her way into the life she really wants.


Love who you are.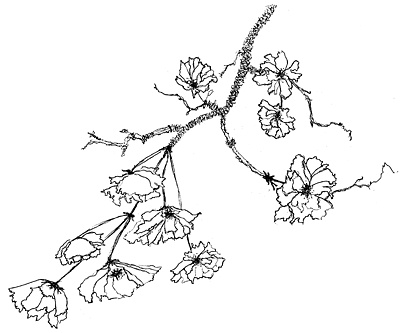 © Marybeth L., Hamilton, NY