Winning
December 17, 2008
"Do not play to win." Corey Dillion. Winning is not an easy or a difficult thing to do. There's a 50/50 chance that taunts you every time you compete. There's a thrill of a win -- an obsession over a loss. A hooray of a victory -- a cry of a defeat.

When I bet my prized possession -- as it screamed for me to stop, I was sure I would win. In the heat of the game; the heat of the moment. Everything started going wrong. He was checking me all over the place. This lacrosse game was going all wrong. He was throwing cheep shots right and left. This wasn't a lacrosse game any more. The refs would not catch any thing…this has turned out to be a very dirty game.


That's when I realized cruel fate has given the victory to my opponent. When I comprehend my frightful loss, the opponents cold blue hands laughed at me as it grabbed my stake. The game was over I couldn't understand why I lost. How? How could this happen?! I thought I would win for sure. Now my prized possession is gone. I wish I could take it all back but I can't its over. Even today I wish I could take it all back.

So my friends if you don't play to win the out come might change. There's a phrase that comes to my mind when I see a game played, "Soar loser." It seems like when ever the victor wins -- the loser accuses: Cheating, unfair, or other unrighteous things. If you play for the game it doesn't matter if you win or lose.

It only matters if you enjoy it. See the thing is if you spend all your time only concentrating on winning your mind and hearts not in it. If you just concentrate on the game your in it. Don't worry about losing even the greats say it. "A loss last a moment, a win last a minute." John Elway. "If you lose its no big deal, as long as you have fun." Brett Farve. These lines mean much to me, because even two of the greatest competitors have this opinion. It makes me feel good to be reinsured. Well my friends I hope you take this as a lesson…and not make the mistake I did.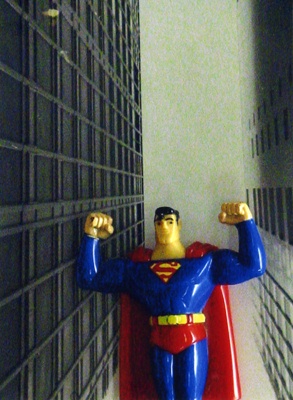 © Andy O., Highland Village, TX