Before I Knew It
September 29, 2008
Did I do something wrong?
Is it because of how I look?
How I dress?
That I don't wear makeup?
What I say, or do?
Did I do something wrong?

Walking down the twisted, dirty pathway,
Ready to get away from everyone-
To flee was like winning the 21,000 dollar ticket to my favorite artist's sold out concert- one time only.

We all file out in a rush
But then they stop.
What are they doing?
I just kept on strolling forward; whatever
Closer, I got…
Then-
-Before I Knew It-
Bam! Hahaha!
Another Bam! Ouch! What the hell!?
Hahahaha again…
They were all snickering, some laughing- at me!?
Yes, at me.
"You deserve it!! You, stupid!"
Their ridiculing echoing as they skipped away.

Drip, Trickle, Drip, Trickle.
Splat.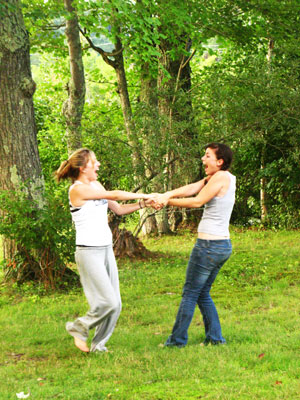 © Chantal C., Falls Church, VA