My Hearts Evolution
February 3, 2009
Two hearts beat together as if they're one, now torn between reality and a life changing event. Was it me, did I do something wrong? Whatever it is its accruing fast like a sand storm taking over the Sahara Desert. Please don't go, I love you, and need you by my side.

In the beginning my heart raced for you, the hugs, the kisses, the passion, you know who you are.
Those lips that I always kissed, your eyes that I just can't pull away from, you're still my knight and shining armor. I'm still in love with you. The days that we had before can never come back; you are the one I will always love.

I can't explain how I fell; all I know is that this feeling wasn't there before. It's only there when I'm with you, and even when I'm away from you. Every tear that falls from my eyes is from love. From a girl to a woman, you changed me.

You helped me see that there is more to life then what I see, you showed me how to care for other peoples feelings, you changed me. From laughs to cries, from happy to sad, from fights to making up, from crawling to walking, you changed me. As knights changed to day, and day changed to knights, as weeks change to mouths, and mouths change to years, you changed me. From strangers to friends, from friends to lovers. You changed me for the better.

Growing up is a natural part of life, it will always feel like there is not enough time. So where does the time go in life, it seems like it vanishes into thin air. It gets so bad that everything starts to pile up and you get frustrated and then you loss yourself. When all you want to do is sit down and think to yourself where does the time go?

Where does the time go, when a boy decides that he wants to be a man? Where does the time go, when a woman says with out a man she nothing? Where does the time go'? Where does the time go, when a girl decides that she wants to be a woman? Where does the time go, when a man thinks it's ok to hit a lady? Where does the time go'?

As you get older you start to defend yourself. But the moment you open your mouth to say something people start bickering about how you should do this, and when you should do that. Once again you feel like no one will listen but little do you know you're growing strong like the rose that grew from concrete.

The time has come for my dreams to be heard, they will not be pushed aside and turned into your own, all 'cause you won't listen. Pleas just listen. I am alone at a crossroads and I'm not at home in my own home and I've tried and tried' to say what's on my mind, you should have known. Now I'm done believing you, you don't know what I'm feeling! I'm more than what you've made of me I followed the voice, you gave to me, but now I've gotta find my own, you should have listened. There was someone here inside, someone I thought had died so long ago. Oh I'm screaming out that my dreams will be heard and they will not be pushed aside or turned into your own 'cause you will listen.

When it really comes down to it, it's how you feel at the end of the race. But there will always be something holding you back, who is that person? Is it your 'haters', maybe it's your parents because they want you to be something else. But no no no it's you, it's you that is holding yourself back.

Did you know that our deepest fear is not that we are inadequate; our deepest fear is that we are powerful beyond measure. It is our light, not our darkness that most frightens us the most. We ask ourselves, who am I to be brilliant, gorgeous, talented, and fabulous? Actually, who are you not to be? Because you are a child of God, and you have the right to be happy.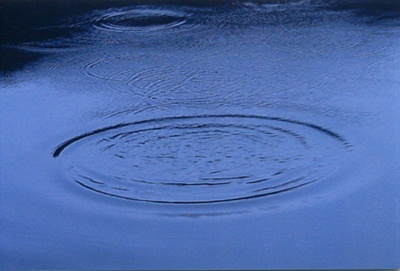 © Alyssa J., Gibsonia, PA