Worse whatever
February 1, 2009
When the school year startes off, everyone is eather happy or sad. Happy to see their friends but sad they have to be told what to do. In my case, I was happy. My friends and I all had jobs and we had no time for each other. This is not what my aritcle is about. Instead of being sad for school to start, I was sad for what happened IN the year.
They year started off great. I sat with my friends during the assembaly where my principal showed off the gym's new sound system. It would have been great if he could work it. The first few days where going great. On the first friday of the new year, things took the turn for the worst.
I was off getting my permit at the time. I came back to vollyball preactice and couldn't understand why the seniors where sad. A classmate told me that a senior was in a coma for overdosing on drugs. It was an accidnet. He took a pill his grandma gave him for the pain in his knee. He didn't make the weekend. That was my sister's grade.
I din't know the boy. I couldn't put a face to the name. In order to figure out who he was, I had to go to the yearbook to see who he was. Would you belive me when I say that was just the beginning?
A few weeks latter we started to learn about our teacher and how sick he was getting. His name was Mr. Ottney and was batteling cancer for eight years. Almost everyday his wife would hang a pice of paper up with news about how he was doing. One day there was a quoit from him saying "i am tired of playing this game and want to play another." The pictures where shoking. Some of them showed him healthy but others were of how skinny he was. Two days before our first basketball game, I sprained my ankly. I couldn't play that game and I was mad. After the game, we learned that our beloved teacher had died. The varsity girls learned at half time and still finnished the game. We had no school that following monday. My school's band and choir preformed at the funneral. That was hard.
That was all before thanksgiving. After was jast as bad. Well, how about we say all was good until christmas.
I was driving up to see my grandpa when I heared from my friend. I only had my permit and my mom had to read my txt. She read half a sentence then told me to pull over on the next road. Well, the next road was a major road so she said next one. Once I got off she gave me my phone. I learned that a classmate and friend has died.
I was shocked. This was the person who's locker was by mine sence 7th grade. The boy who's name was before mine sence elementry school. The smart showoff who was also a kind person. I cryed for a few seconds then called my friend who gave me the txt. She said they din't know how yet but she would keep me informed. I still went to my grandpa's.
When I got back, I had preactice and learned as a class we where going to the funeral. That was nice to have friends to go threw the hard time with. The family allowed anyone to stand up and talk about the person. I stood up. I felt like I had to.
A few weeks later, it hit me perosnaly. I was in my spanish class when my teacher got a call. She asked me if I was going to be gone the rest of the week. I told her no. She told me to head to the office to clear it up. On my way, I saw my sister and knew something was wrong. My dad was in the office waiting for us. He told us our uncle died of an anurism. We all now it was there but never thought it was going to happen so soon.
Even though the funeral wasn't till saturday and it was wednsday, we went to my grandpa's with my mom. It was hard. My grandpa was sad, my mom cried everyday, and my uncle was trying not to but did. I made a video of some pictures of my uncle. We played it at my grandpa's before the wake and everyone cried. After the wake, my younger cousin leanded over her father's body and cryed. She didn't want to leave. The day of the funneral was hard as well. The only one who was having fun was my cousin's baby girls. She made everyone smile. My two cousins walked up during the funeral to talk about their dad. The older one said he 'put himself first' on accedent and made everyone laugh. The younger one siad 'you thought you would be crying today.'
That was my year, so far, in a reprot. We all said we had hopped 09 would have been better but it's not at this moment. I hope next school year is better.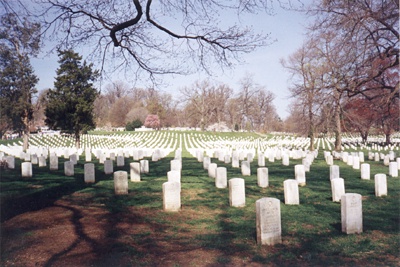 © Steve A., New Port Richey, FL