I'm Modest. Really.
MAG
It's here,
my big moment,
my image in thespotlight.
My hands are all clammy, my mind is all dizzy
and my knees arenot doing their job to support me.
On the outside I'm calm, cool
sittingpeacefully as I wait for my turn,
but all I can hear is the quick pace of myheart.
Oh no, the song's over.
Will I be able to walk up there
on theseshaky, stumbling legs?
Standing in front of that huge crowd of strangers,
Iemptily squint into that deep, black abyss
glittering with curious,anticipating eyes,
and I hear whispers,
"Hey, it's that girl whodoesn't speak."
"I bet she can't do it. What's she trying toprove?"
But no time to respond to those stinging remarks,
the music'sbeginning, and now it's my cue.
I throw back my shoulders and hold my headhigh
and I sing
and I'm so nervous I know the words won't come outright.
I have to rely on my brain to direct me
(a trustworthy leader, Ihope).
And suddenly, the last note dies off
and I stand there
and I bow,a tiny bit,
as thunderous applause echoes loudly in my ears
and those whospoke before
are now shocked, stunned
at this quiet girl who's standing uphere
with a relieved smile plastered on her face
and I gracefully sit backin my seat
and smile, just a little, because I know
I nailed it.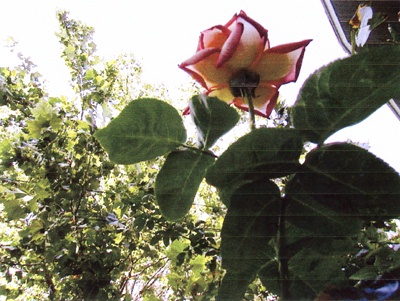 © Courtney P., Alpine, TX