Be My Valentine
MAG
Oh angelic devil, how temperate are thee?
Scorching and healing the cruelty of me.
I hate you and love you, butcan't you see?
Relieve me and please ... just set my heart free.

Withnature abrupt and enemies torn,
Confidants lost and friendships forlorn.
Rip out my heart and see to me scorn,
Terror and downfall, destruction isborn.

I never seem to overcome fate,
And always end two minutes toolate.
My actions despise, my body you hate,
Embarrassed to be my crony,chum mate.

Every moment I gaze and I cry,
But never a tear, not even asigh.
The time we've shared is merely a lie,
The future will bring anexcuse to die.

The sensation of pity and charm of a dove,
Existence oflife's a pathetic shove.
Oh, deceiving Master above,
Discoveredrestrictions on the sickness of love.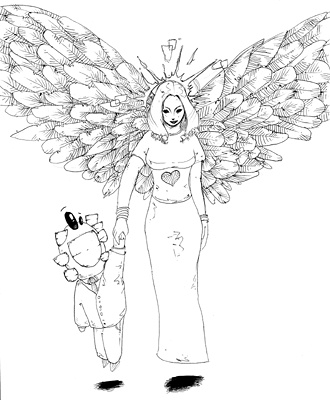 © Benjamin S., New Hyde Park, NY