Focus: Love: Love and Life
MAG
My life was finally complete. I had waited foryears to find true love and now I had.

I was starting ata new, much bigger school, and my one good friend was eager to introduce me toher group. The first time I saw him, I knew. There was one problem, though, onehuge problem. "This is Jeremy, and this is Ashley," my friendintroduced them. "They're together."

Not only did he have agirlfriend, she was one of the cutest girls I had met. Everyone loved her,including him.

There was also another problem. Someone else really likedme, and I liked him - didn't I? Well, whether I did or not, pretty soon we weretogether and he was all I needed. He did all the cute things a boyfriend shoulddo; one time he called and told me to look outside and, to my surprise, there wasa red rose on my windowsill. But somehow he wasn'tenough.

Then the bomb hit. No matter how much I toldmyself it didn't matter, it did. The fact that Jeremy and Ashley were no longer"Jeremy and Ashley" changed everything. I know I shouldn't have let it,but I wanted it to.

Soon Jeremy and I started talking. Slowly but surely,we became closer while my boyfriend and I grew apart until he was no longer myboyfriend. One night Jeremy and I went out as friends. It was great and we hadlots of fun. Although we went as friends, as the night drew to an end the bombexploded.

Before I knew it I was floating on air. I never knew somethingso good could make my stomach feel so sick, much less make my whole body shakeuncontrollably. We had kissed. Ever since the first time we met I had beenwaiting for this day, wishing I'd get to be one of the luckiest girls alive. Itwas all I had hoped it would be and more. It's amazing how one half-second cancomplete a night perfectly.

So, then what? Were we together? Were we"just friends?" We came to a conclusion: we were a couple. I couldn'tbelieve it happened so fast, but it finally had.

We were always together.We ate lunch together, were with each other on weekends and talked on the phoneevery night we couldn't see each other. I loved being with him and even justtalking to him. He made me so happy and would do and say the cutest things. Oncehe asked me to a dance by driving a remote control car into my choir class with ared rose and a note on it. It was too sweet!

I hoped Iwould never lose him and really believed I never would. Then one night it allended. We said we would always be best friends no matter what, but when it camedown to actually trying to be friends, after all we had been through together, itwas impossible.

Looking back on my experience, I realize we can't expectthat much from someone else at age 16. We all need to become our own person. Wecan't depend on someone else to keep us going, or expect something to be perfect.Many things in life are deceiving. Watch out and always keep in mind: all thatglitters is not gold.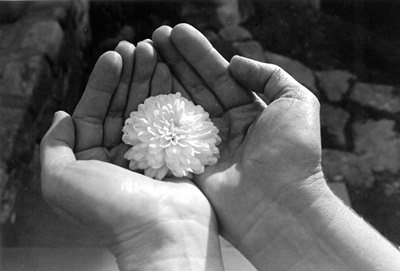 © Beth S., Marblehead, MA