Potlatch
MAG
I am a half-blooded Athabascan Indian and havelearned the lifestyle of the Athabascan culture, in addition to Western culture.Living close to my father's village of Mentasta has made me familiar with myheritage.

Potlatch, a traditional ceremony in the Athabascan culture, is a"party" (as my grandmother calls it) when there is a death in thefamily. This is a way of saying good-bye to the loved one and celebrating thatperson's life.

To begin the potlatch, there is a feast of special food.Then comes traditional dancing and speech-making. Finally, the family of thedeceased passes out blankets, which are gifts of appreciation given to members ofother clans who were special to the loved one or helped with the burial. Theseevents begin in the afternoon and continue until the early hours of the nextmorning.

Living in a village may seem like a slow lifestyle, but it hastaught me to listen and have great respect for the words of my elders. Elders areso important to young people; they are our mentors. They have gone through muchand are very wise. Without my grandmother, I wouldn't know what to do. She hasfought for her land against nine courts, and is still fighting. You can learnmuch from listening to your elders.

I am proud of my Athabascanculture. It has taught me many things. Without it, I would not know who Iam.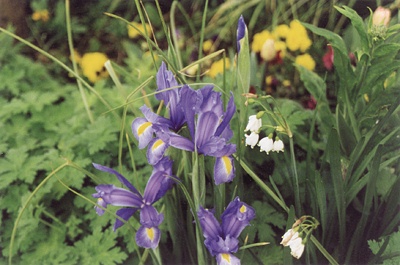 © Kelly G., Norwell, MA