Focus: Working: Sweet Rewards
MAG
I was working my usual Sunday noon to 6 p.m. shiftat the bakery. The flow of customers rushed to finish weekend shopping in orderto return home either to make supper or watch the football game. I had beenworking for three hours and was growing somewhat anxious for something to happen- let's face it, the phrase, "Hi, can I help you?" gets old after awhile.

I became preoccupied with my assignment of stamping hundreds ofbags the bakery would desperately need for the upcoming holiday weekend when Iheard a feeble, "Excuse me, miss." I looked up to see an adorableelderly man standing before me. He politely asked if he could have a lemonmeringue tart. I went to retrieve the tart and placed it in a box, then moved tothe register.

"Three dollars, please," I told him. The manlooked surprised and began shaking his head. This is one of the more awkwardmoments, when your heart swells up and you want to crawl under a table becauseyou want to give the dessert away, but cannot. He walked away, apologizing,saying he would not spend an excessive amount of money on a tart.

Although I felt upset, I waited on the customer behind him, a woman whoasked for various breads and desserts for a dinner party she was hosting. Afterfinishing her order, she asked if I would mind adding a lemon meringue tart toher bill and placing it in a separate box. My curiosity grew as I handed it toher. She paid, thanked me and walked away.

I returned to stamping bags,but I couldn't concentrate. I could not stop thinking about the little old manwho could not, or would not, spend three dollars on a dessert.

Just then,I looked up to see the woman giving the man his much-desired lemon meringue tart.His face lit up, brilliant and appreciative, in return for her compassion. Hereached in his pocket and gave her the only thing he had: a piece of candy.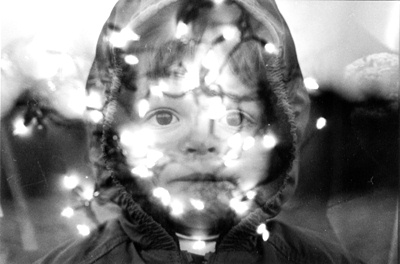 © Catlin B., Marblehead, MA